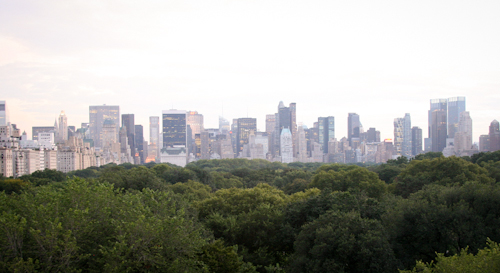 All photographs and words in this guest post by Ashley & Aron Bruhn of Hither Thither
New York, like most great cities, is a place many seek to see from above: the views from the Empire State Building or the Top of the Rock, looking south to Lady Liberty or north to the expanse of Central Park are legendary.
The roof of the Met brings you nowhere near as high–the view is nowhere near as dramatic–but the setting is magical! Never mind the fact that you must first pass through the Met and its gorgeous collections, but then you emerge onto the roof and find yourself smack-dab in the middle of the park, in the middle of the city.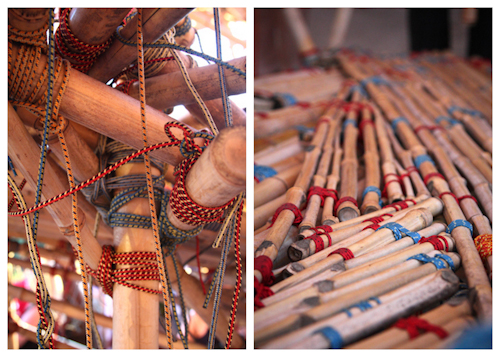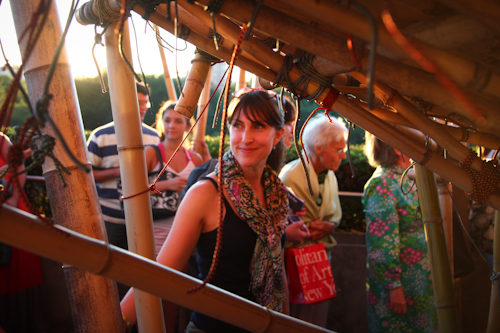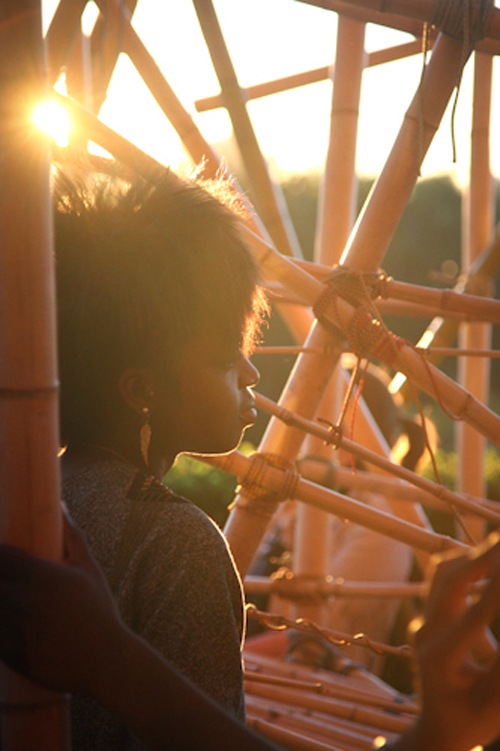 The past two years' rooftop exhibits (a new exhibit debuts each Spring and runs through the fall) have been particularly dramatic, filling the space so as to force interaction. Doug & Mike Starn's Big Bambu–an evolving bamboo structure, lashed together with climbing rope, that seemed to glow in the afternoon sun–even invited visitors to climb up into the piece.
On Fridays and Saturdays, the Met stays open until 9pm (though access to the roof garden is generally cut off slightly earlier), and the space feels like a beautiful happy-hour. On those evenings, you can go late enough to watch the sky change colors and see buildings that fringe the park begin to light up for the night.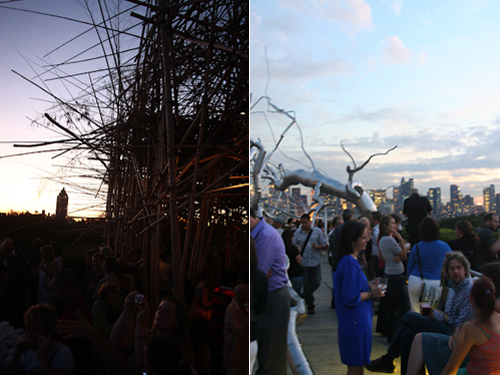 It's one of those places that has been well publicized, yet still tends to be slightly off radar: it's tops on our list of places to wow houseguests.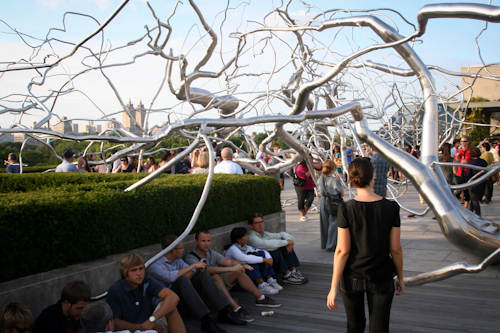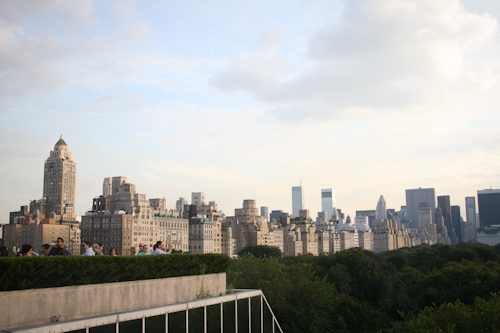 Ashley & Aron Bruhn, Hither & Thither