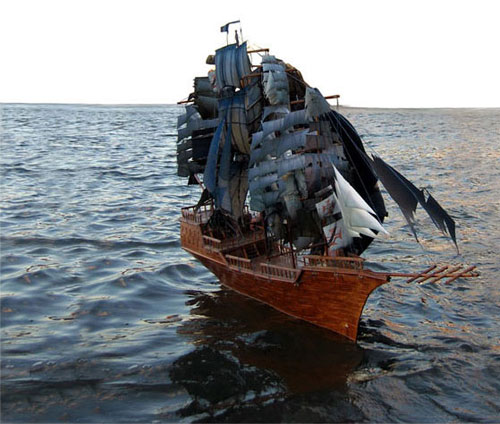 found via nyla who found it here (but I couldn't locate the original post, so if you find it, please let me know as I'd love to know more about this beautiful beast)
………………………………………………………………………………………………………………….
This image hence post, ironically, does not fit into any of the (blog)house categories, so it's defaulted into 'personal'. Perhaps it is personal after all.
Anyway, I thought this might enhance the days of those who were hoping to be air bound but instead, are grounded. If I had a magic ship like this, I would come and get you. But I don't so instead, you will have to do your best to enjoy your surroundings and try not worry about what might happen tomorrow, or the next day, or the next day.  You are all essentially safe – nobody has been hurt (unlike the thousands from the earthquake in Tibet, the children of Burma, or the people of Haiti, for example).
I, personally, was very much looking forward to a dear friend's visit today. I had plans to take her to some of the artisans in my soon-to-be-released book, and eat crepes and drink hot chocolate in the sun. But it won't happen. But that is okay because she is okay, I'm okay, we are alive and well.
Enjoy your day mes amis, in whatever special part of the world you are in.
xx
PS Yesterday I posted a photo on facebook that you might like. It's too personal to put here though, so it's in there.