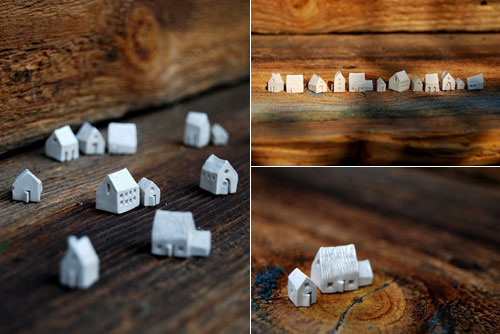 I could not resist including these little guys! How adorable are they? I love little houses. These are made by the oak leaves. They are called shelf cities, and they are $20 for a set of 12. Made in the US, ships internationally.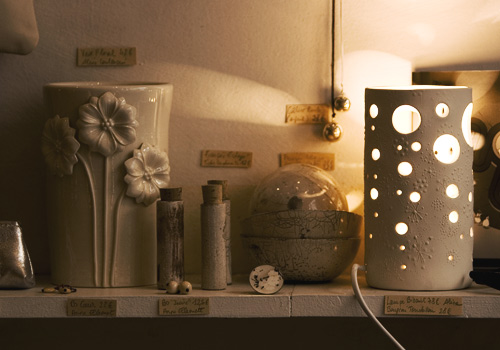 photograph by PJB from Paris: Made By Hand
French Touche is a gorgeous little boutique in Paris that I featured in Paris: Made By Hand. They have a terrific online website + boutique, with tonnes of goodies, all handmade. Here are some of my favourite items…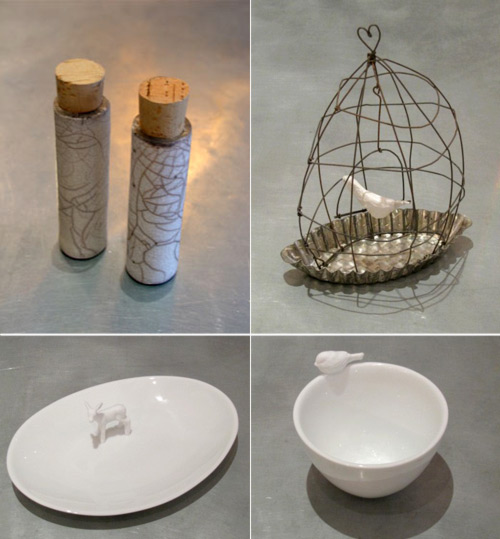 Clockwise from top left: little raiku sel et poivre by François Echappé, 24€ for the two; Barquette Piaf  by De Beaux Souvenirs, and other little wire cages, from 30 €; porcelain dishes like the Coupelle Bambi  by Elise Lefebvre starting at 50 € – all from French Touche. Not all the items are for sale online though, so check the little icon under items which say 'select for cart' or 'call the store'.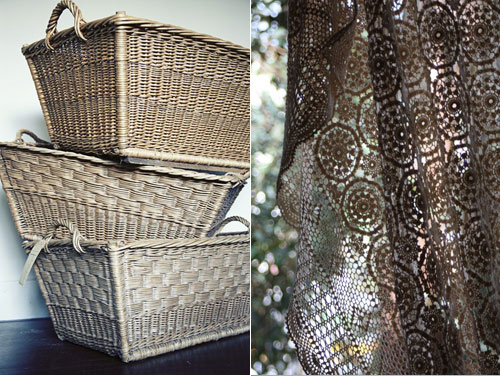 French baskets from Sadie Olive! Love. US$136.00, from Tustin, CA. Cotton Crochet Coverlet US$265.00 from Topsy Design, location: Los Angeles.

Vintage typewriters are not only a hot decorating item these days, they also make an awesome gift for stationery & type enthusiasts. Like me! I would love a vintage typewriter. It would be a fun, slower pace way of writing – like having an anolague camera alongside a digital one. Anyway, I digress, I know. Here is a groovy Hermes 3000 from shaving kit supplies. It's US$220.00, location: pennsylvania.
You know what else is hot for gift giving right now?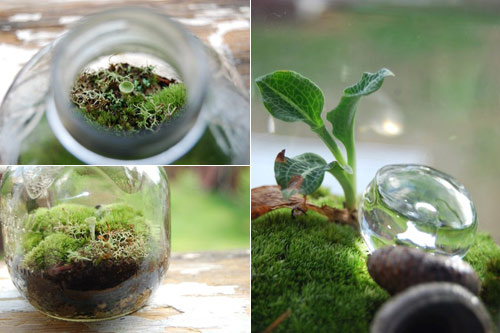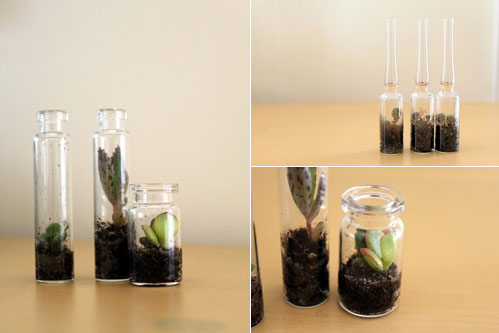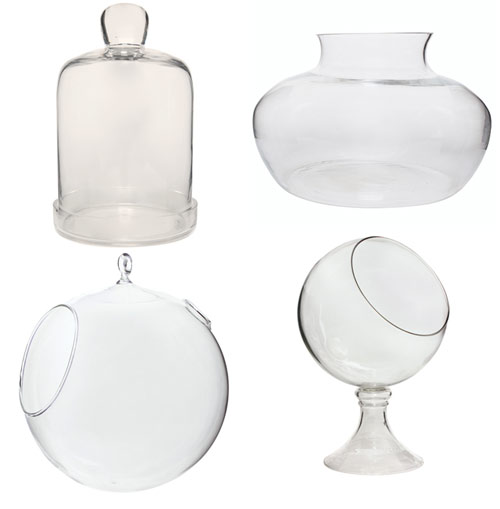 Yep, terrariums. Here are a few I like:
1. littly mossy terrariums from the oak leaves,  US$30.00
2. mini terrariums from tortoise loves donkey, starting at just US$5.00 location: california.
3.  terrarium glass vessels from terrain, ranging in price, location: USA (international shipping not available)
You can also try your hand at making one yourself. Sprout home made a great how-to video for design*sponge this past summer, click here to watch.
Now, for those of us who love spending a bit of time in the kitchen. I don't know about you, but I've always been rather fond of creating hampers. Here are a few treasures that I think would be great for adding to a hamper, or as stocking fillers…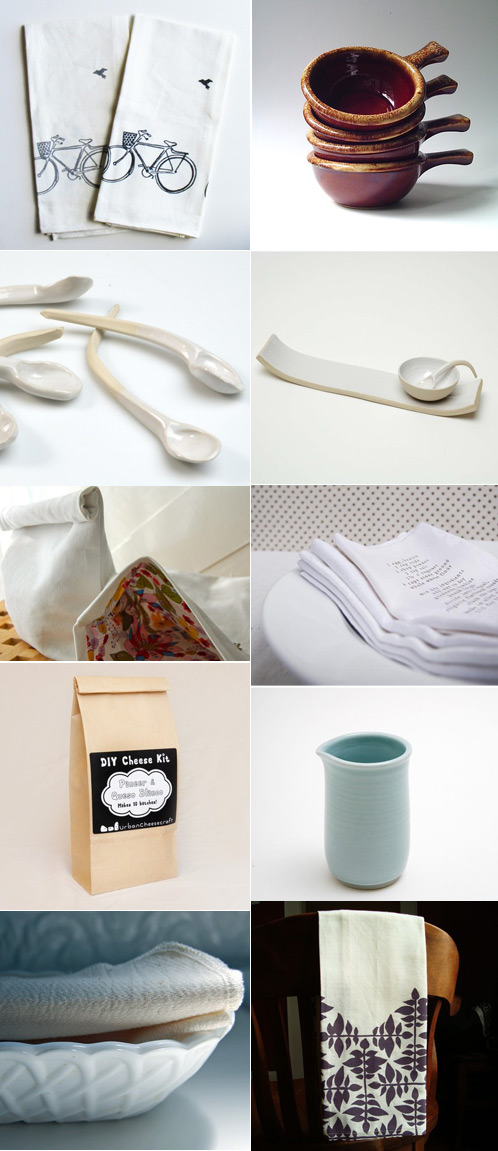 top row: jenna rose bike tea towels US$28.00 location: ontario; skinny and bernies mini casserole dishes US$28.00 location: Pennsylvania
second row: 'tingle tangle' spoons and little nesting bowls starting at US$4.00 by Atelier Oker location: Belgium
third row: I think these cotton canvas lunch bags are such a great idea! They are made by solo handmade and US$15.00 each location: Utrecht, The Netherlands; printed vintage white damask linen napkins screen printed with an old recipe for irish soda bread, sold in sets of four from pilosale, US$38.00 location: toronto
fourth row: diy cheese kits from urban cheese craft – brilliant! You can make paneer, goats cheese, mozzarella, you name it. Kits start at US $21.00 location: portland, oregon (of course); wheel thrown porcelain milk jug from ceramic pics US$22.00 location: California
last row: bird e towels – these are unbleached cotton towels to replace paper towels. Love it! They come in a bakers dozen, $12.00  from athena creates location: US; block print kitchen towel from home sweet US$15.00 location: delaware.
……………………………………………………
well! that was a marathon start. Hope you find some neat gift ideas in there for friends and family who love their home. I'm off to bed, I need to rest these weary fingers to get ready for tomorrow's guide. Until then, sweet dreams.
xx
Okay just one more…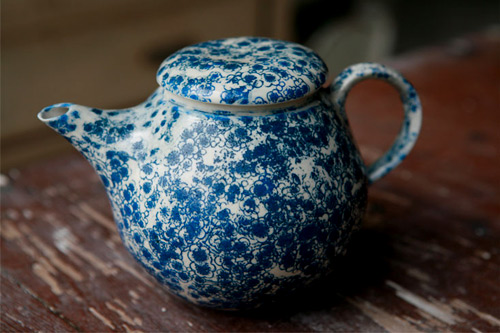 a samantha robinson teapot. Isn't it lovely? I have a few of her little vessels that I've collected over the years but this is too divine. Samantha has a stall at the paddington markets, in sydney on Saturdays, and at the bondi markets on sunday. You can also call or email her direct for international inquiries.