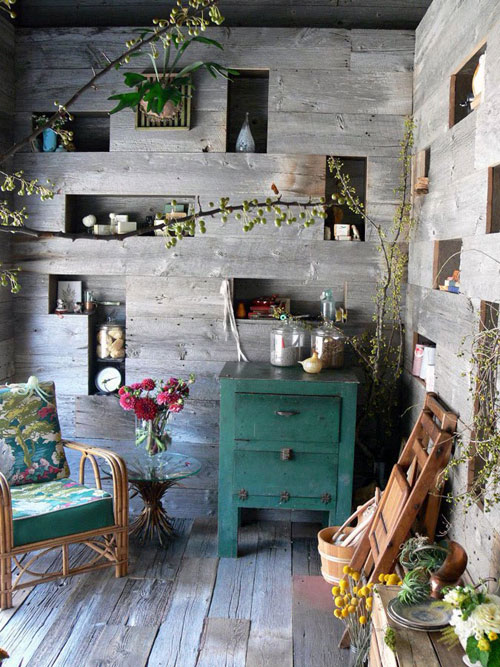 A few months ago I had the pleasure of meeting artist An Hoang and her husband Jeremy while they were here in Holland for An's solo exhibition opening in Den Hague. I invited them over to le petit bateau one morning for tea and cookies with Riley, and the 5 of us sat around, enjoying wonderful conversation. Jeremy, who is an architect, was telling us about his current project – creating a very special space for his friend Sarah who owns Saipua, in Brooklyn, New York.  When Jeremy was describing his design, I was instantly drawn to it – from the materials he wanted to use (gorgeous silver barn wood), to the structure itself which he described to be " two box-like rooms – one nested within the other." Jeremy had the challenge of creating a tiny interior retail space within a warehouse opened by a garage door. He used the concept of an old  dressmaker's sewing box:
"There is a life and beauty that exists in an old dressmakers sewing box. That life lies not in the wood and brass hinges from which the box is made, rather it is found within the multi-colored jumble of spools of thread and the assortment of pins placed at random in the pincushion. This is an arrangement that could only emerge from use – the result of an ongoing act between the dressmaker, the dressmaker's tools, and the thing being made." Jeremy Barbour of Tacklebox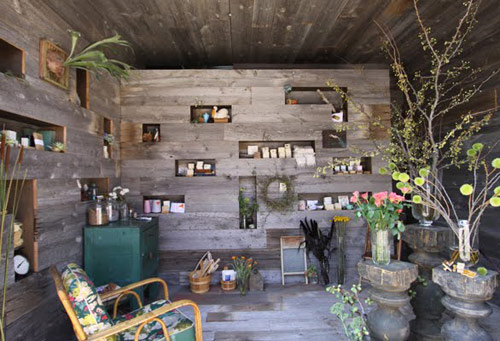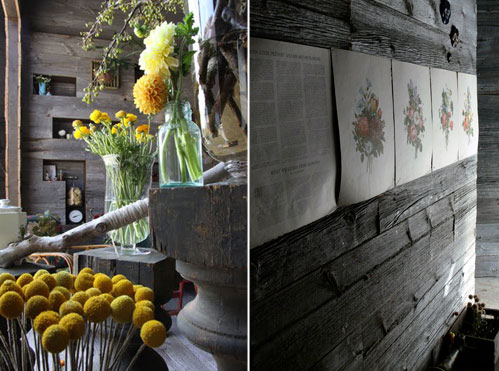 Last weekend the space opened to the public for the first time, and it is breathtaking. It completely encompasses the Saipua aesthetic, and is the most beautiful backdrop for Sarah's soaps and flower arrangements.  I can't wait to see it in person. A big congratulations to Jeremy and his team, as well as Sarah and her partner Eric for such an amazing space. Enjoy your new premises, dear Saipua!