The one bonus about being sick with this nasty flu for the last few weeks is that I've had more time to explore the big wide web world. And I've made many a cool discovery that I am keen to show + tell right here in the (blog)house over coming weeks.
One of the coolest things I have discovered that I simply must share with you, is a rather special something I found on Australian Edge. This special something is called InFrame TV which is a video channel for the arts, design & culture lovers of the world (yay that's us!!). It is a documentary based vodcast produced in Melbourne, Australia that profiles "original and arresting Australian and international talent working in arts, design and culture." The InFrame aim is to provide unprecedented access to the thoughts, insights, and inspirations of people who create.
In their current line up of artists you will find Shaun Tan – the multi-award winning artist and author who has created such books as The Red Tree and Tales from Outer Suburbia; Patrick Blanc – French botanist and inventor of le mur vegetal (vegetal wall/vertical garden); and the very intriguing Julia Deville – jeweler and taxidermist. The videos are beautifully put together – excellent footage, excellent editing – simply put they are perfect productions of some of our favourite designers and artists.
To give you a little sample of their vodcast collection I've picked out one about vintage collector Lyn Gardner – most lovers of vintage homewares will already know Lyn as an iconic collector of all things pretty. I met Lyn years (and years!) ago when i had just opened my store in Sydney. My partner and I flew down to Melbourne for a weekend for inspiration (yes, it's very very common to find inspiration at every corner in Melbourne ) and we came across Lyn in her gorgeous little store then called Empire 111 in Albert Park. Being such an open and chatty gal, the 3 of us chatted for quite a while, she was full of advice and guidance, and I remember walking out of her tiny, chock-a-block filled boutique, with arms full of goodies and a mind full of ideas and inspiration…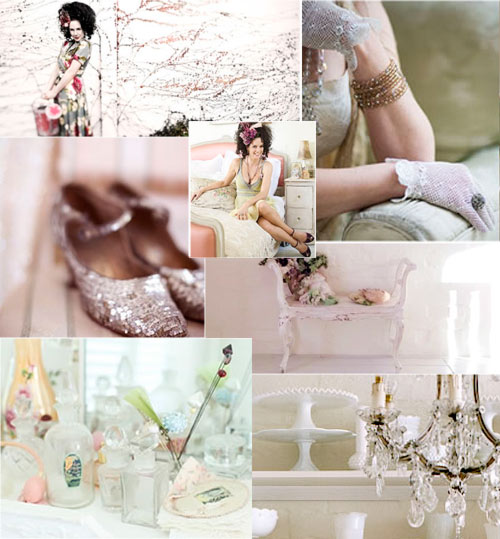 10 years later she has created quite a name for herself and her gorgeous sense of style flourishes. This InFrame TV vodcast is a fabulous introduction to Lyn for those who don't already know of her, and for those who do, it's a great look into her life and how she finds the things she does.
So now is the time to make yourself a cup of tea. With thanks to InFrame TV, please enjoy the following 4 minutes of inspiration…
Click here for more InFrame TV.