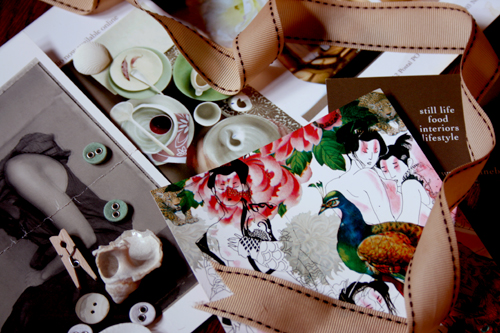 you can't go past the traditional green and red at this time of year, but teaming it up with craftpaper browns, rich chocolate (and a peacock! Although this one came from a postcard, I like this one better) works beautifully and gives the traditional theme some serious style.
the little makeup bag is handmade from vintage French fabric by Ici Et Là in Australia (I bought mine at the Surry Hills store but looking at their website they have spread across the country which is great news) and the gorgeous little handstitched horse on the right is a find in a French brocante (I will be showcasing the village toward the end of this week). I had full intention of sending this creature to my dear friend jboo for her birthday back in april but I fell in love with it and have not parted with it since. Sorry jboo!!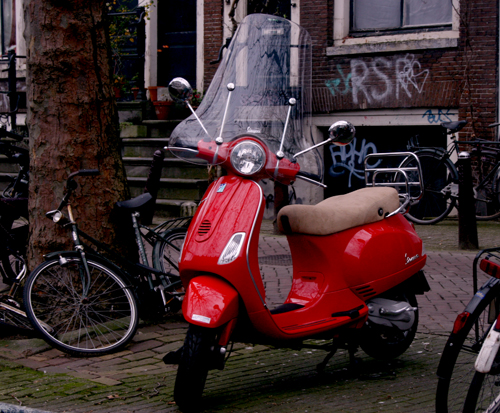 and this little guy i spotted this morning, what a neat christmas gift he would make!! he's not mine unfortunately, but i am happy with my basket-clad push pedal, promise!