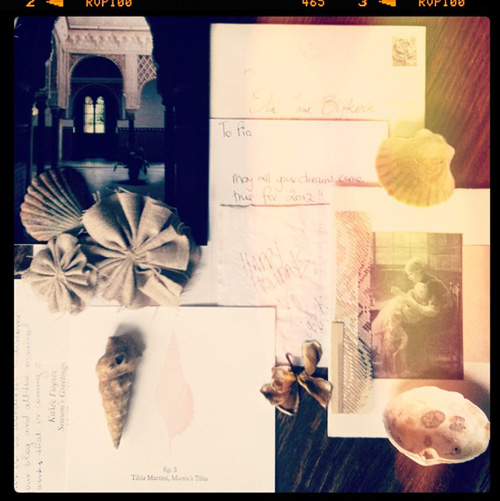 Here is a quick still life of a few of the gorgeous cards I received last month – some made by hand, others printed photographs and illustrations on beautiful card stock. Thank you lovely friends.
I hope everyone has had a peaceful, 'time to reflect' start to 2012. I've been nesting as you can imagine, and am happy to say our house now – finally – feels like home. It took a while but it's ready – and I'm ready – to greet this new little person in our lives.
Happy holidays everyone! Here's to 2012 being a year of hope, action, and positive change for all and each individual.
xx
PS my friend Jenni rented out the movie "babies" for us yesterday, something she's been telling me about for months but I hadn't yet got around to finding. We watched it last night and it's truly fabulous, I was especially drawn to the Namibian family, and french boy loved the mongolian nomadic way of life (impressed that they had a satellite dish and mobile phone). An inspiring film, I hope you take the time to watch it if you haven't seen it already.