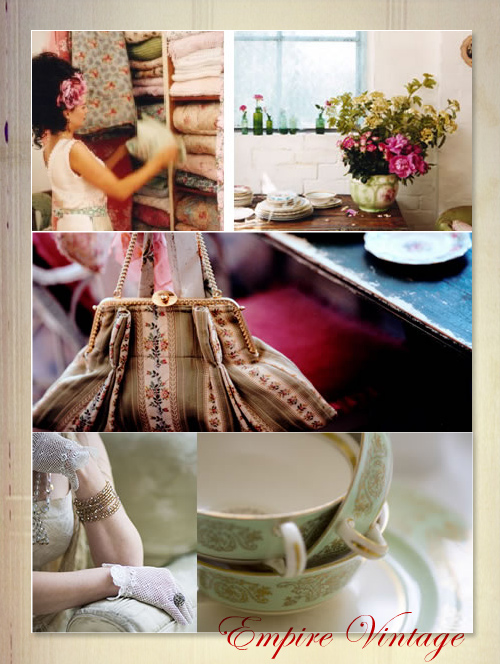 The other day I had one of my whimsical, spur-of-the-moment ideas (for past examples, see here, and here): it occurred to me that a few people in Melbourne may not be able to stop by to say hi & buy a signed copy of the book while I'm styling away at magnolia square on Saturday, April 30th as they will be working during the day. It also occurred to me that after such an event, I will most likely feel like an apéritif, while I wind down and chat with new & old friends.  So I thought it might be a good idea to have a little casual gathering in the late afternoon. I'm delighted to let you know that gathering will be at the very gorgeous empire vintage in albert park, from 4:30pm. There is only room for a few people though – like, ten, tops – so if you are one of those people who will not be able to come along to magnolia square earlier, but still want to meet up & get your hands on a copy of my heart wanders – all the while perusing Lyn's amazing boutique & sipping something sparkly – then just send me an email.
When: 4:30pm, Saturday, April 30, 2011
Where: Empire Vintage, 63 Cardigan Place, Albert Park
What: apéritif & mingling
If you'd like a little peek inside Lyn's shop, check out photographer Jillian Leiboff's beautiful post featuring photos from her recent visit.