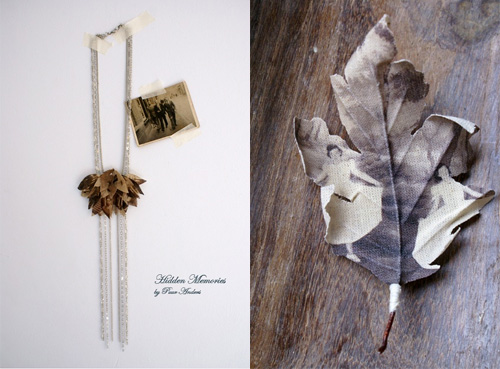 Dutch stylist & jewelry designer Miranda van Dijk has just created a beautiful new collection called hidden memories. I've known about it for some time, and have found myself going back to Miranda's website to take 'one more look' a number of times over the past couple of months. Drawn to her new work but again last week, I figured it was about time I share it with you here in the (blog)house…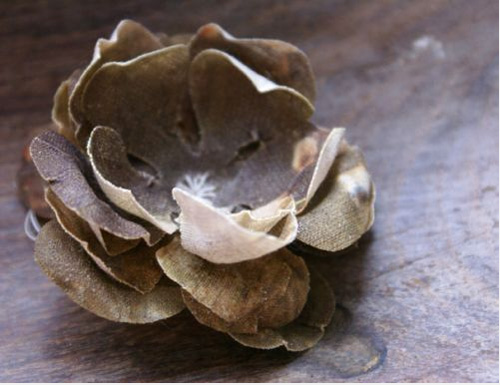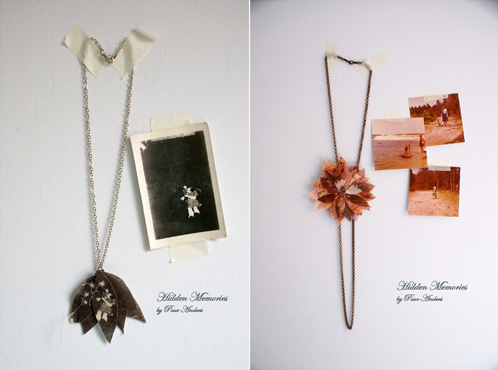 Inspired by the connection between nature and humankind, Miranda has fashioned brooches and necklaces from cotton fabric printed with old photographs. Above are some of the designs she has been working with, and I'm captivated by all of them, but especially love the necklaces. Miranda sells her work in markets around Holland (she was just part of the Swan Market in Rotterdam this weekend), but her work is also for sale online here.  And you'll be rapt to know that Miranda is also offering custom creations as part of this collection, just send her an email.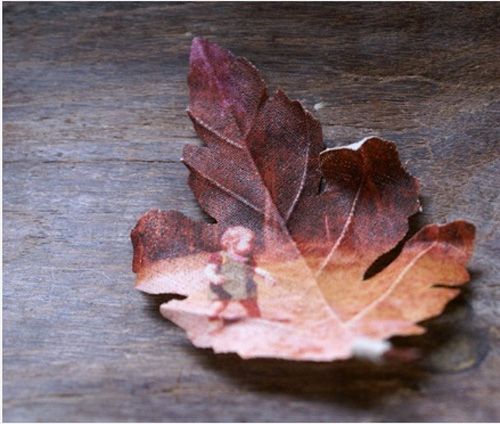 Now I'm inspired to rummage through my old family albums and email some photos to Miranda… mother's day is just around the corner.