Leslie has just uploaded her latest creations onto her website.  I have been 'in the know' about these new pieces for some time and as you can imagine, I've been dying to show you. So here they are for you, in the (blog)house, making their debut into the big wide web world. First up are these stunning myriad necklaces which I am completely in love with, you can see why…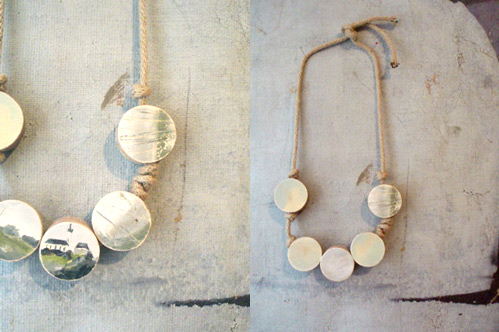 Each necklace tells its own story through the unique combination of time worn oil paintings exhibited on thick timber discs. Linked by natural cord, each disc can be turned to display a different part of a painting, allowing the wearer to create a multitude of variations that reflect their outfit du jour and current state of mind. Click here for more info and more images.
And then, as if they weren't already enough to satisfy our Swarm cravings, there are these gorgeous motif necklaces…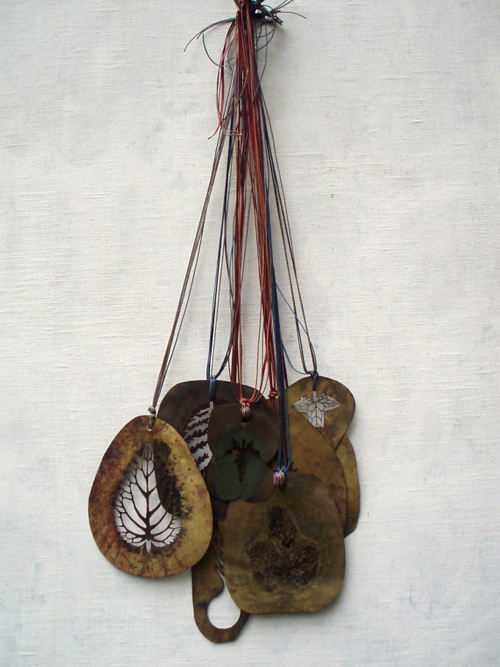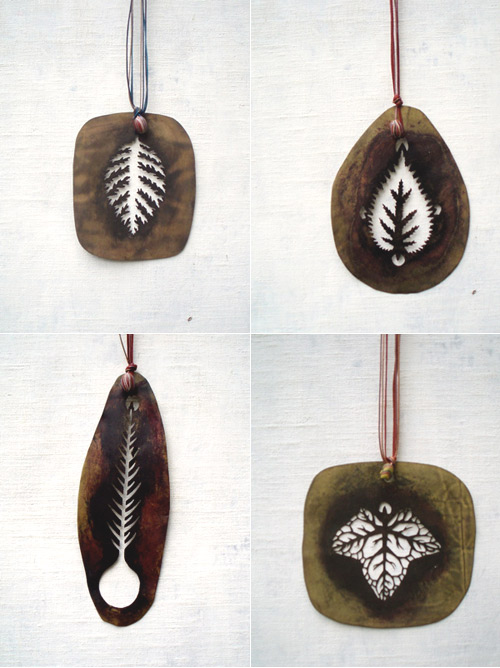 They are made from vintage brass stencils –  each stencil design has been made by hand and in this particular series, each design displays an exquisite leaf motif. There are only eight available in this series (actually seven, because one, um, is already sold to… me).