WordPress database error: [Disk full (/var/tmp/#sql_12da_0); waiting for someone to free some space...]
SHOW FULL COLUMNS FROM `wp_posts`
WordPress database error: [Disk full (/var/tmp/#sql_12da_0); waiting for someone to free some space...]
SHOW FULL COLUMNS FROM `wp_posts`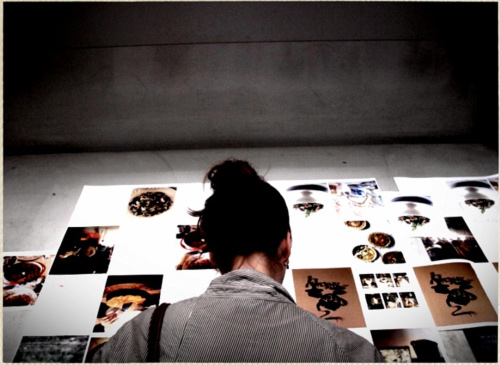 I'm a very proud friend – Yvette's book called homemade will be officially launched tonight at a private book party at Foam, I cannot wait. It will be fabulous to see the book in the flesh for the first time – this has been such a labour of love and passion for both yvette and her husband oof who has been busy taking all the photographs of all the delicious recipes over this past year. Above is a photo of Yvette looking over the book pages at the printers in Spain just a few weeks ago.
For my Dutch readers, if you'd like to be the first in line to buy a copy of Yvette's book homemade, it is now available from de vries boeken.  I will definitely give more details about the book's whereabouts once I have them.
For now though, I'd like to just make this post an opportunity for us all to shout out in unison a big CONGRATULATIONS to Yvette for the launch of her book tonight. Will you join me in this toast?
xx