It all started with an accidental night out on Friday evening when french boy and I thought we were headed to a friend's gig at cafe paradiso only to find out when we got there that we had our dates mixed up – the gig is actually tonight (come along if you're in town, details here, entry is free). Being the homebodies we are, we automatically headed back in the direction of home but it occurred to me that since we'd made the effort to get dressed up  – something I find increasingly difficult to do these days  – that we should stay out, at least for half an hour. So we crossed the road and headed over to cafe alto, a jazz bar in the leidseplein that has been on our 'must visit' list ever since we moved to Amsterdam. We got there at around 9:30pm, and it was pretty empty. The bartender said the band would start at 10pm. So we picked out a table near the empty stage and ordered some wine. The band did indeed strike up at 10pm and they were fabulous. The pianist, Ramón Valle was mesmerizing, so incredibly talented, what an inspiration. Philip Harper was on the trumpet, he was also sensational, as was the rest of the band. Within seconds of the band starting up the entire bar was packed,  it had such a great vibe and I highly recommend you head there if you are in Amsterdam. I'm embarrassed to admit it took us this long to discover this great place.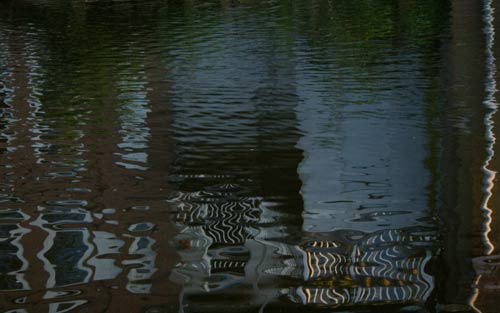 view from my window, two. by the way, the above two photos have nothing to do with my weekend, I just like them.
So then came a lazy Saturday followed by our first Amsterdam picnic in the park! I know, a weekend full of firsts – again, embarrassing since we've lived here for nearly 3 years now. Anyway, this picnic was quite special because it was something we'd been trying to organise for a while now with good friends yvette and oof. Both yvette and I had been saving a couple of good bottles of champagne for celebrating the completion of her book and the launch of my book. We managed to lock in Saturday night and met them, along with lovely Marie, at the oosterpark (also the first time I'd been there). We had a little barbecue, some delicious salads, and lots of cheeses and fresh bread. And champagne! It was so so lovely, the park was not too busy which made me very happy as I'm not a fan of crowds. At the end of the night marie snuggled up on my lap as I whispered sweet nothings into her floppy ears.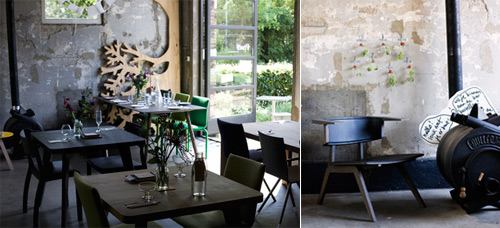 proef, amsterdam
Sunday! French Boy and I went for an afternoon walk to the Nieuwmarkt and stopped in at the wijs & zonen on the zeedijk for some tea and homemade apple pie. Now I had actually been there before, in fact it was one of the first places fb and I discovered on our first trip to Amsterdam together when we were still living in Paris. It is such a hidden treasure and I've been meaning to tell you guys about it all this time. The teas and coffees on offer are phenomenal (they are purveyor to the queen which sounds super fancy). And I also noticed on their website just now that they offer city tours on Saturday afternoons, sounds like fun. Anyway, I digress, Sunday night we headed to proef (for the first time) to meet leslie for dinner and I'm here to report that it was deeeeelicious. I must be honest, I was a little hesitant to go last year as I'd heard mixed reviews about the 'experimental' food experiences. And I'm all for experimenting with food but I'm not too keen on paying a lot of money for a meal I'm not sure I'm going to really enjoy. But recently the restaurant opened to the public (they were only open in past years for special events, large groups of people, etc) with an easy going, tapas style menu. Apart from the setting and location being perfect, the plates and serving dishes were interesting and beautifully styled (vintage china plates combined with little jam jars for salad dressing and the likes). The accompanying wine was also very good, and the dessert was definitely the show stopper – I had the airy chocolate mousse with ice cream,  fruit and cedarwood cotton candy. yum.
So that was my quintessential amsterdam summer weekend. I hope you can take the time to click on all the links and find out some more about these awesome places.
xx