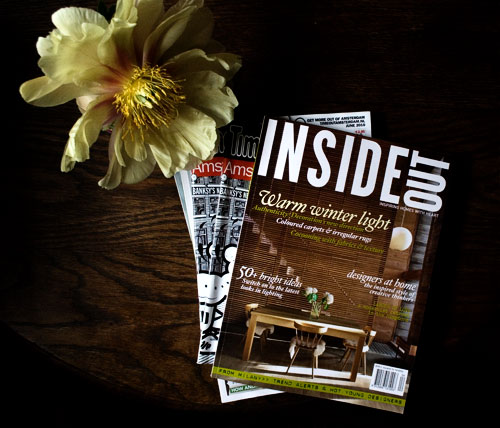 Over the past couple of weeks I've heard reports far & wide of some lovely press for my new book Amsterdam: Made by Hand. It has made the recent release of the book super special.  Below are some such mentions, in no particular order…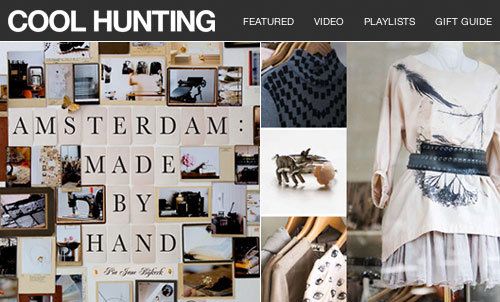 Cool Hunting contributor Karen Day posted a great review of the book, click here to read the full review. Thank you Karen and Cool Hunting!
…………………………………………………………….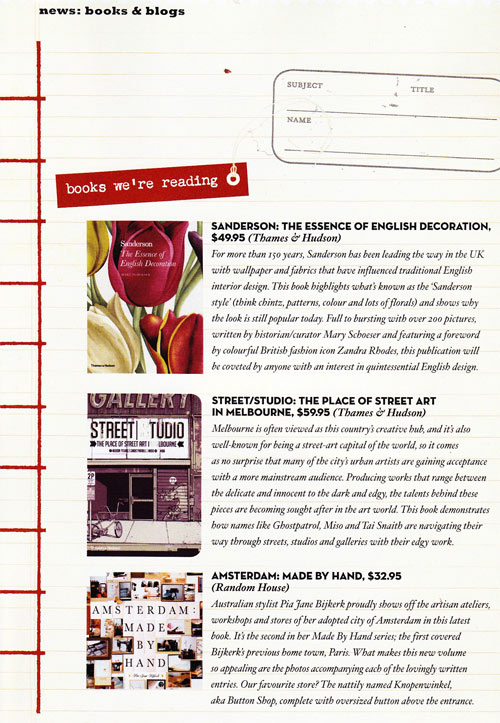 Inside Out magazine featured the book on their news page in the current July/August 2010 issue (page 34) – thank you Inside Out!
…………………………………………………………….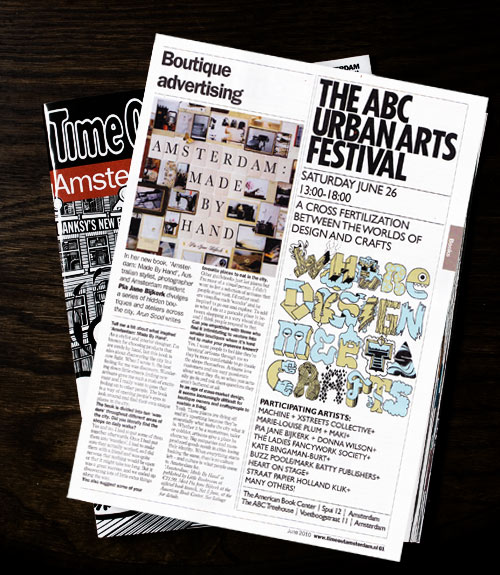 And locally, Time Out Amsterdam magazine featured part of an interview between me and journalist Arun Sood (who also played the guitar at my booksigning on Saturday!) on page 61 of their current June issue which just went on sale. Thank you Arun, and thank you Time Out ! (click on the above image to read the article in full).
…………………………………………………………….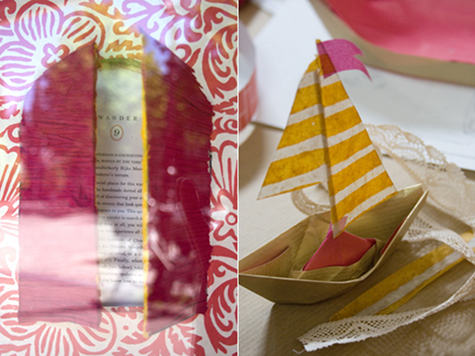 Grace from design*sponge featured my window display last week! I was chuffed.  If you missed it, click here to read the post. Thank you Grace!
…………………………………………………………….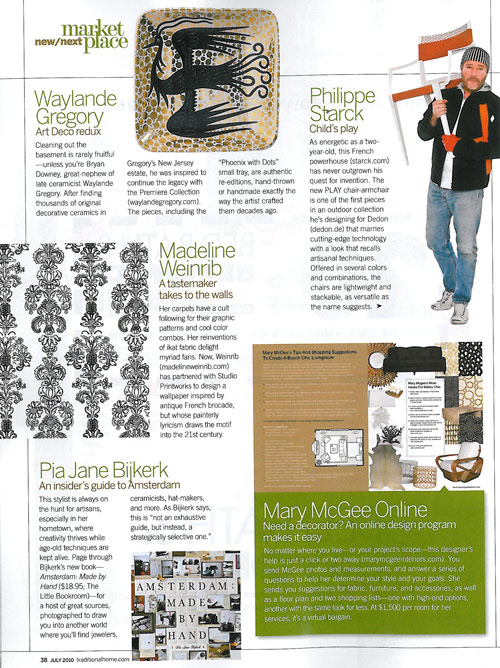 And Traditional Home featured my little book in their July 2010 issue as you can see above. Thank you Traditional Home!
…………………………………………………………….
It's really exciting to see the book crossing media genres, reaching far & wide. If you know of some press mentions for Amsterdam: Made by Hand in your country or local area, please let me know. Thanks to everyone who has blogged about the book, or told your friends, neighbours, and colleagues about it. Your support is immense and I'm eternally grateful.
xx