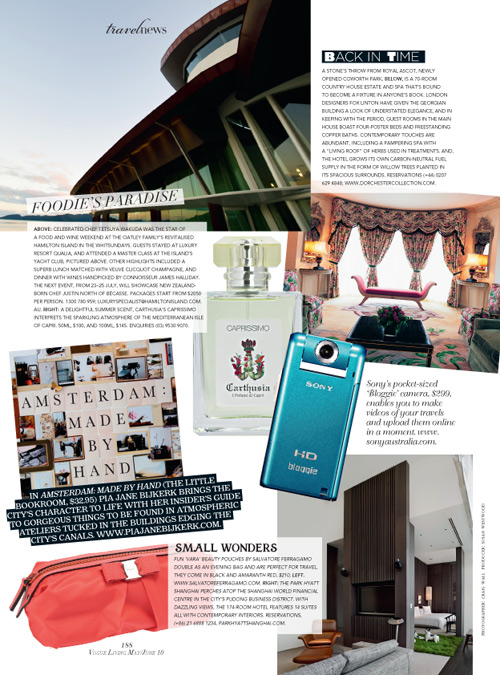 The book hasn't even hit the shelves yet and it's already been getting some fabulous press, including a wonderful mention on the travel page of the current issue of Vogue Living.

I love it! Dear Ebony speedily emailed me the above page upon my request last week so I could show you guys. Thank you Ebony, and thank you Vogue Living!
Today I've been planning the window displays that will be dotted around Amsterdam in June (I will give you details of their locations soon soon), organising various book launch events (I'm super excited about them!), and doing a spot of Spring gardening here on the boat. Next month is soooooo the month to be in Amsterdam, but I said that already, right?