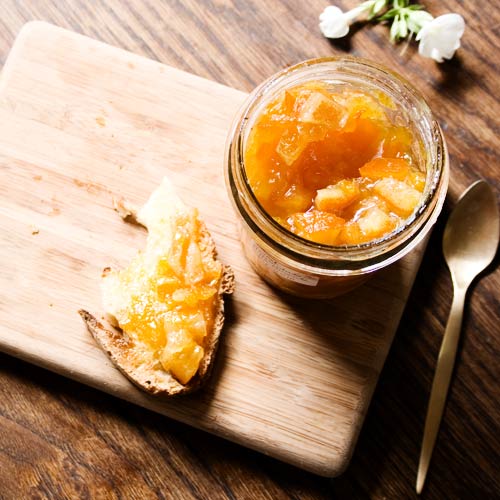 I've been carrying on about how good this homemade orange marmalade is on my facebook page (sorry to bring it up again, guys!) but I just can't say it enough – this really is the most delicious marmalade I've ever tasted.  It was a gift from a friend who brought it back with her from a recent trip to Southern Italy. It was made from the oranges on the property where she stayed.
I'm not usually a fan of marmalade, often finding it a little bitter for my tastebuds, but one mouthful of this and I was in heaven. Seriously, you can taste the sun in this sweet spread, it's magic.
Today it is super sunny in Amsterdam and I am very eager to get out there to enjoy it but I really need to keep working in here. Seeing the sunshine pour through my windows is pure torture! But I have my edible sunshine, I must remain content and get on with my work.
Sigh.