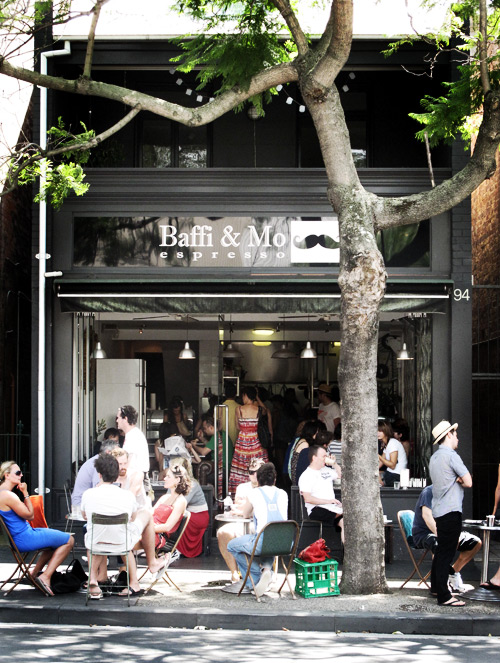 On Saturday I met the lovely Lee Tran Lam for breakfast at Baffi & Mo on Redfern St. Lee Tran had recommended it some time ago (for those who don't know, Lee Tran writes a fabulous food blog called the unbearable lightness of being hungry) and she knew from my blog that I love a decent breakfast and  a good, real chai so she was eager for me to try this place out once back in Sydney.
I chose the ricotta hotcakes with fresh figs and honey. It was superb, and as for the chai? It was perfect.
Thank you Lee Tran! It was wonderful finally meeting you, I hope we get to do this again sometime.
xx