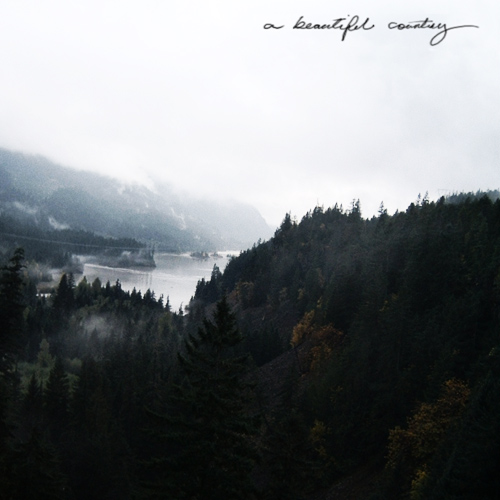 Last night was the final episode of Ray Mear's Northern Wilderness. It was set on the west coast, around vancouver island and on the mainland. The scenery, as always, was breathtaking. Among other things Ray went berry picking, hand carved a lid for a cedar box, was taken to a sacred island to view an ancient totem pole, made a beautiful basket from the bark of a cedar tree,  stood underneath a cedar estimated to be around 2000 years old, and cooked halibut in little leaf parcels, in the sand, on the beach.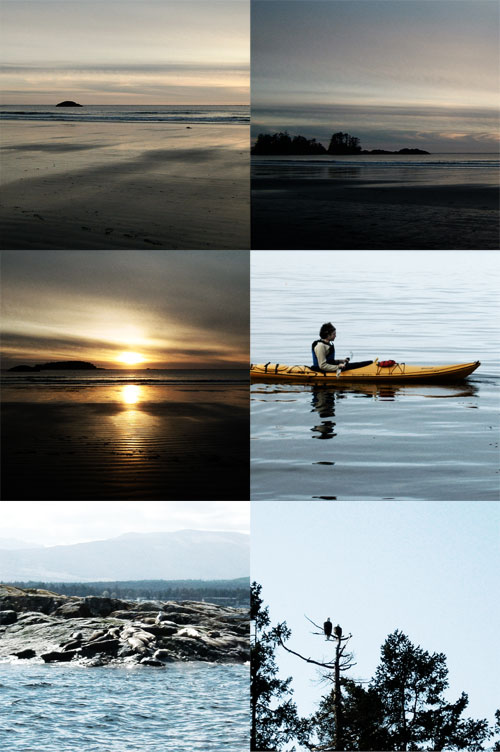 A medley of photos from my times spent on the west coast of Canada. And yes, that's me in the kayak, with short hair,  about 4 years ago. The sunset is on Chesterman's beach, Tofino, and the sea lions and bald eagles (two bottom shots) are around nanoose bay.
…………………………………………
In honor of Ray's awesome series, I thought it would be nice to show some photos from my personal album from various trips to Canada. Although I lived on the east coast for a few years when I was younger, these shots above and below are from my west coast travels in more recent years.
a peek through the mountain tops of whistler, on my way ziptrekking – an amazing experience.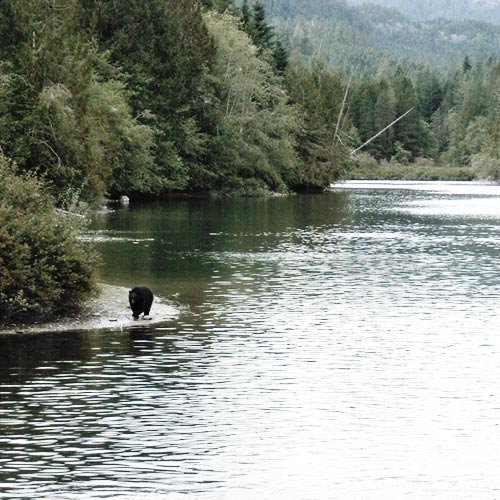 There were no black bears on Ray's series, but here is one I 'met' in the wild a few years back. He was on the search for salmon, and I was in a canoe, very calmly paddling first in his direction, until we spotted him, then casually out of the bay. We ended up about 10 meters from him, in water. And then later we crossed his path again on land, only 10 meters too. The land sighting was a little worrying, but he seemed quite nonchalant about the whole thing.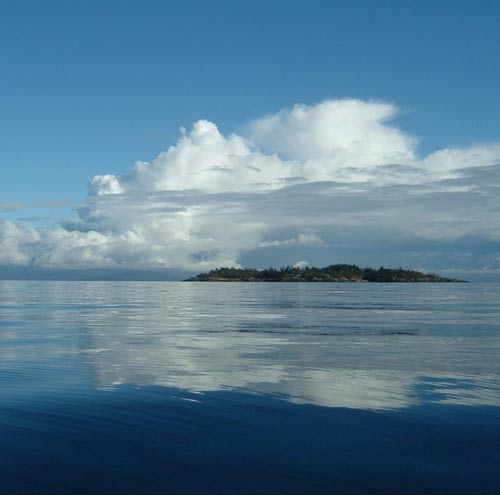 This is one of my favourite photos  – and favourite moments – ever. The water, as you can see was glistening, reflecting the light and creating a spectacular mirage-like effect over the ocean. We were out in a little dinghy when we came across this special place, aptly named "mistaken island". I wanted to stay there forever.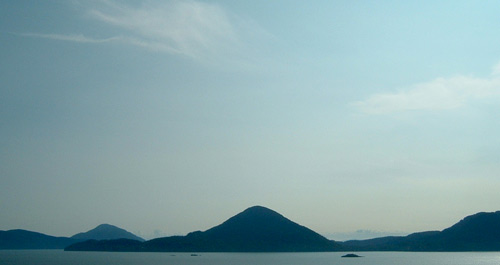 And above is a little view while coming down from whistler and back into vancouver. It's a magical place, don't you think? If you haven't been, I highly recommend you go sometime, and if you haven't seen Ray's show, you can watch the full series here if you live in the UK, or you can buy it here.
Thanks Ray! Can't wait to see where you go, what you create, and what you cook up next.