Hi there Everyone! My name is Cath Conroy and I met Pia recently as a fellow Aussie girl in Amsterdam. Boy it was nice to hear a familiar accent and discuss our love for photography and travel.
In April this year I took a 5 month round the world trip with my partner. I'm a photographer so it was a delight to capture all the beautiful things I saw and Pia asked me to share some of those experiences here. Since its ever raining here in sweet Amsterdam I've been craving some sunshine. Care to take a trip down memory lane with me? These pictures make me feel like Dorothy in Wizard of Oz. Click click and off I go to warmer horizons…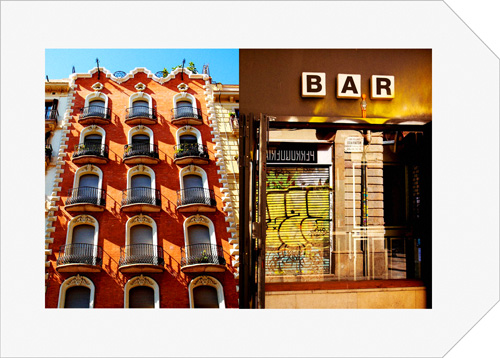 Barcelona is a city with soul. Step out onto the street and you can't miss it. Colourful buildings, the tiny tapas bars, the sizzling heat, flirtatious locals and the sound of glasses clinking punctuated by vibrant Spanish voices drifting out onto the street. Barcelona is often coined a party city and its easy to see why. The energy is palpable.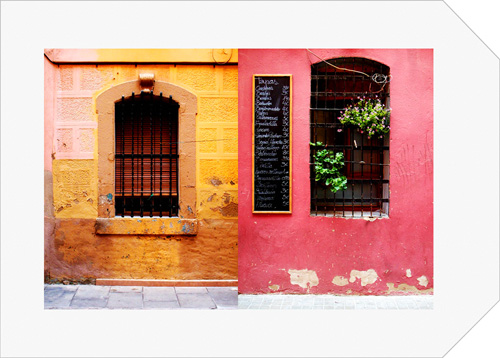 Not only is the vibe relaxed but the city itself is well laid out and easy to get around. The streets are wide and rambling in places (ok I had just come from Paris so space was a novelty) and full of tiny alleyways and local squares when you step off the beaten path. Take your time, prepare to get lost and step out of the heat into one of the tiny bars and cool yourself down with an icy cold cerveza – beer – and tapas. Its no wonder the people are always smiling.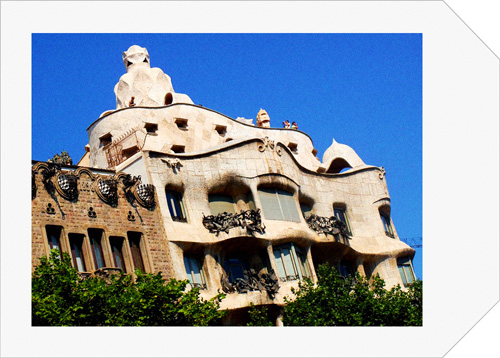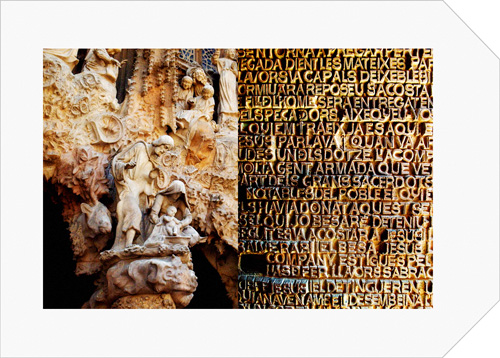 Of course one of the main reasons to visit Barcelona is the late great architect Antoni Gaudi and you can't get far without reference to one of his great buldings. Posters, postcards, books – every corner store has hordes of Gaudi mania. The first building we visited was Casa Mila a residential building completed in 1912 by Gaudi for a wealthy couple. The flowing form and beauty of this building for its time is simply amazing.
The second visit was to the unfinished masterpiece Sagrada Familia. This Catholic Church has been under construction since 1882 and its not due to be finished until 2026! This begins to make sense when you get a glimpse of the sheer scale of the building. Although covered with cranes and construction its still a breathtaking site. I did feel tinged with sadness that he died before seeing his greatest work completed!
Gaudi's love of nature and his clever way of referencing this within the building is beautiful and the detail is just mind blowing. The inscription of letters on the doors were a highlight for me.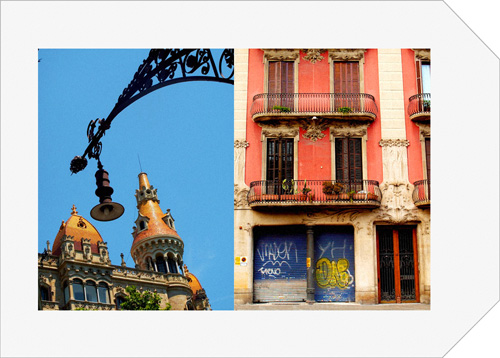 What's really evident whilst wandering around the streets of Barcelona is just how much art and architecture really have made their mark here. The influence of Art Nouvea mixed with modern street art and graffiti are a colourful melting pot of ideas and somehow this eclectic mix seems to work.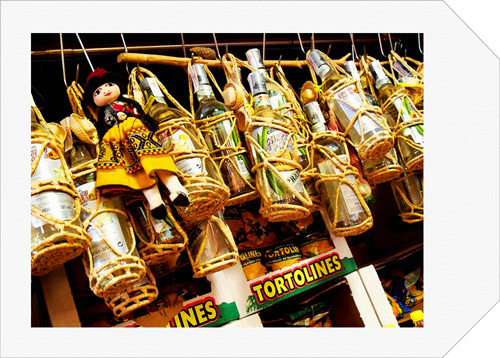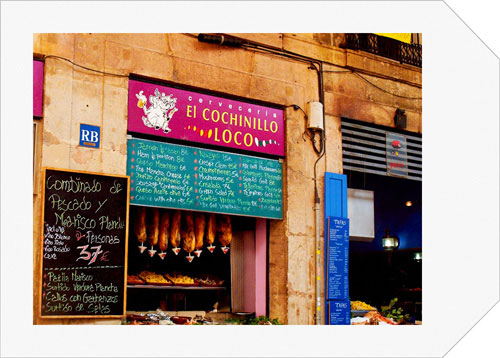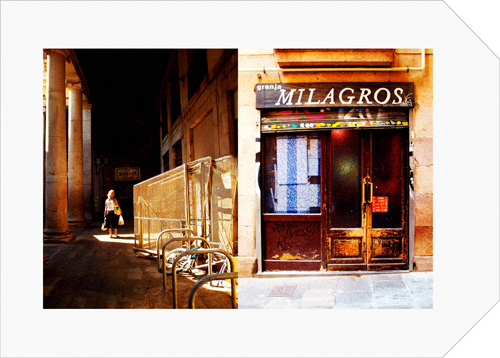 All that walking and inspiration will definitely build an apetite and there's any number of food options to try. One of our favourite outings was to wander the markets.
You can buy cheap fresh local produce and take it back to your apartment and whip up a casual meal. Or if that's not possible there's plenty of food stalls, tapas bars and local restaurants within the market area. The large markets La Boqueria can be somewhat touristy but lots of fun all the same. The display and quality of the produce was amazing. After a while we realized all the locals were coming in from the back alleys rather than the main entrance.This is where you'll find the quieter bars and restaurants!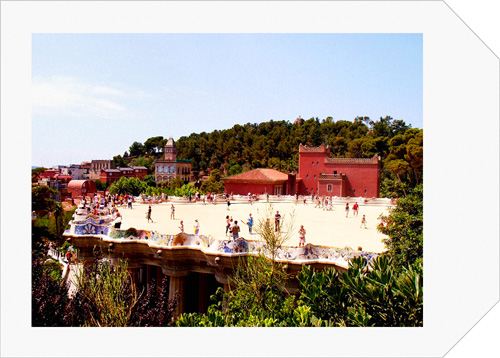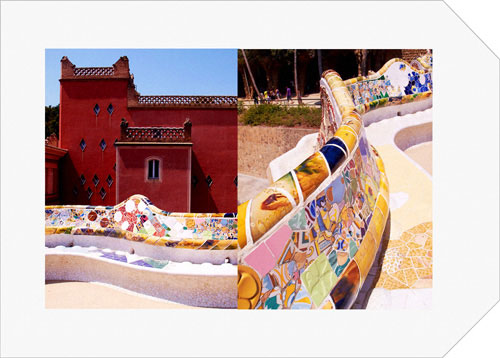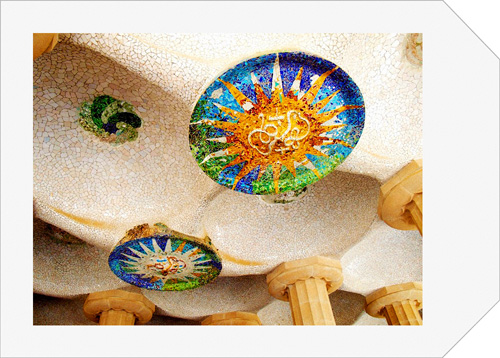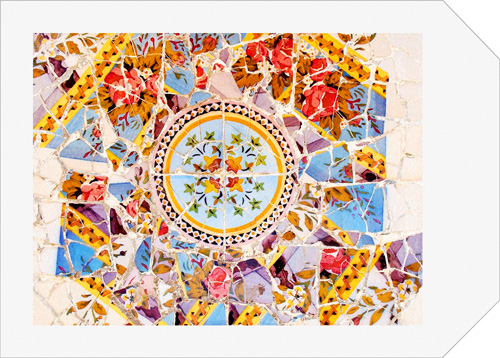 After a relaxing week in Barcelona walking, eating, taking pictures, going to the beach and exploring, last on my wish list was Gaudi's Parc Guell. This park complex on the outskirts of the city was a highlight. I am obsessed with Gaudi's tile work and so this was a highlight for me – it didn't disappoint. The detail in them is simply stunning. The flowing design of the park make it an easy and relaxing wander and the architectural elements everywhere are a subtle homage to nature. Gracias Mr Gaudi!
all photographs and text by Cath Conroy.