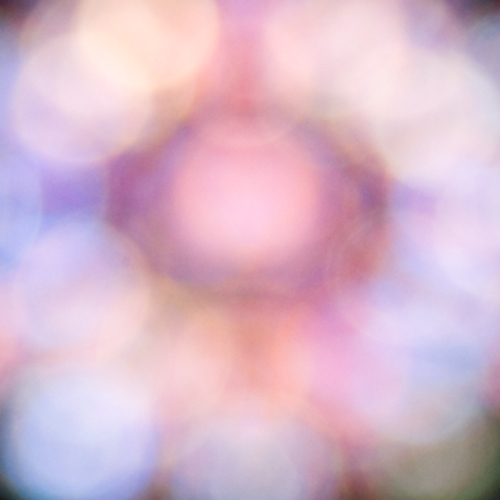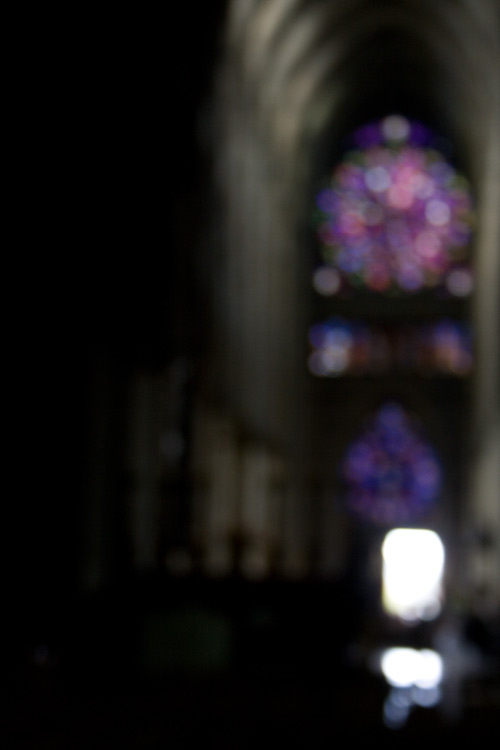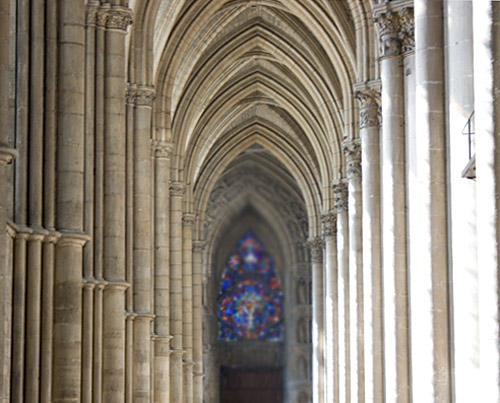 On our way to the Val D'Amour we spent a night in Reims – a beautiful French city in the Champagne region. Yes, champagne.  Oh what a treat it was to enjoy a glass of the bubbly stuff right at the source! I had fantasies of finding a little bed and breakfast in one of the wineries and learning more about the making of etc, but alas we didn't arrive in the region until after 9pm and had to leave by midday the next day to be able to get to our destination on time.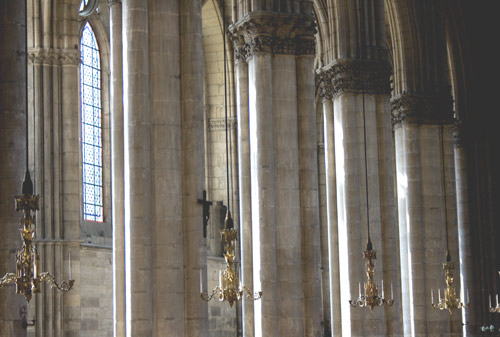 I did however have just enough time to enjoy a delicious glass of Mailly. The next morning, French Boy and I wandered about the town, I knowing little about where I was or what I was seeing,  and he knowing quite alot. I always feel really lucky to be wandering around this fabulous country with him, he is not only like a private tour guide but he has personal memories to add to each story.
After we indulged in a breakfast of pain au chocolat, croissants, baguette with homemade jam, fresh juice and coffee (me, tea of course), we wandered toward the cathedral, having spotted the towers ahead, pointed straight to the sky. And although I am not religious – despite the fact that my last name in Dutch actually means "by the church" (so ironic!) – I do enjoy history and art, and this particular church is an incredible structure housing both amazing art and fascinating history. From the outside it reminded me of the Notre Dame in Paris. And in the inside at first well, it just reminded me of a church. But as I wandered further through the huge arched nave, and looked and listened, I realised how significant this particular place has been in the course of French history.
Would you like to know what it sounds like inside? I recorded a little soundscape for you, click the play button below to be transported inside as we gaze at the photos I took while wandering through the aisles…
Audio clip: Adobe Flash Player (version 9 or above) is required to play this audio clip. Download the latest version here. You also need to have JavaScript enabled in your browser.
This is where I stood for the longest while, looking up at those gigantic windows and watching the light flood through. Of all the stained glass windows in the cathedral, these ones made me stop in my tracks. They were so uniquely different to all the others, so modern and creative. French Boy noticed my reaction and lent in to whisper two words to me:  "Marc Chagall". Oh I thought, no wonder I adore them, what a masterpiece.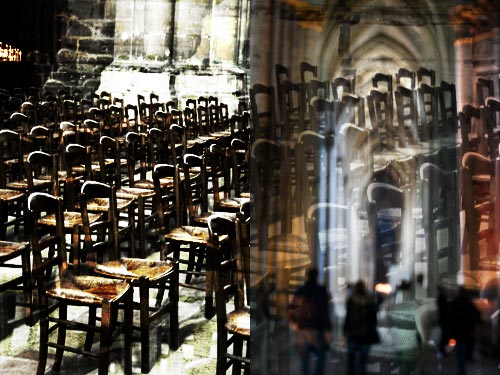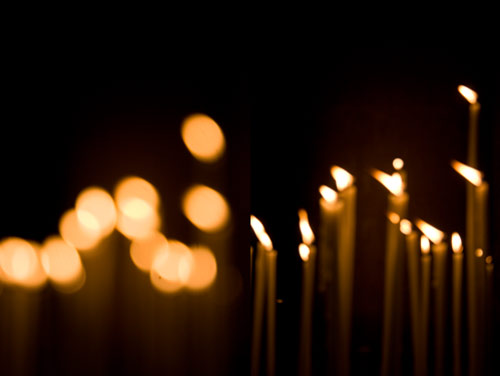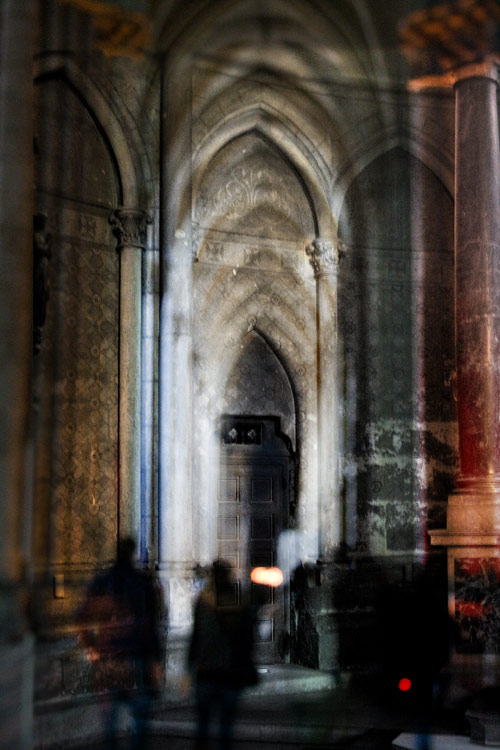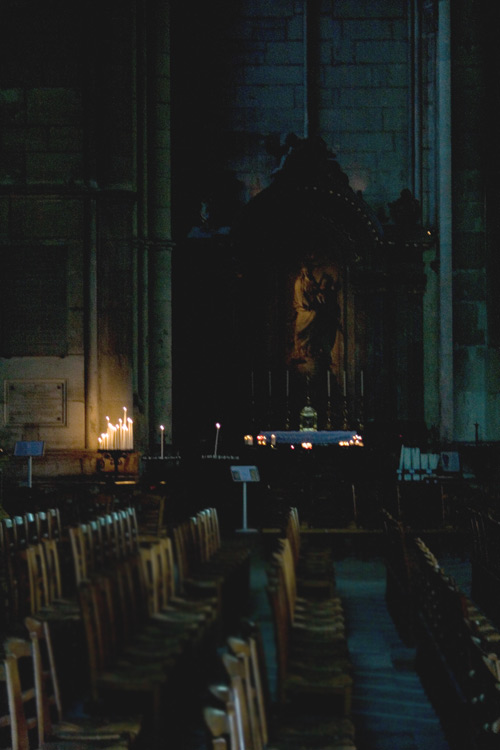 I hope you enjoyed my quietish tour through the cathedral. Although this particular post really had nothing to do with the scenery or food of France.
xx
PS Funnily enough there  just happened to be a Canadian village set up in the Reims city square that weekend. How bizarre it was to be eating croissants in this very French town and seeing Canadian flags attached to little wooden huts selling maple syrup, cranberries, beer, salmon, soaps and wool sweaters. It was like being in Montreal, but then absolutely nothing like it. Nice touch to our weekend though!