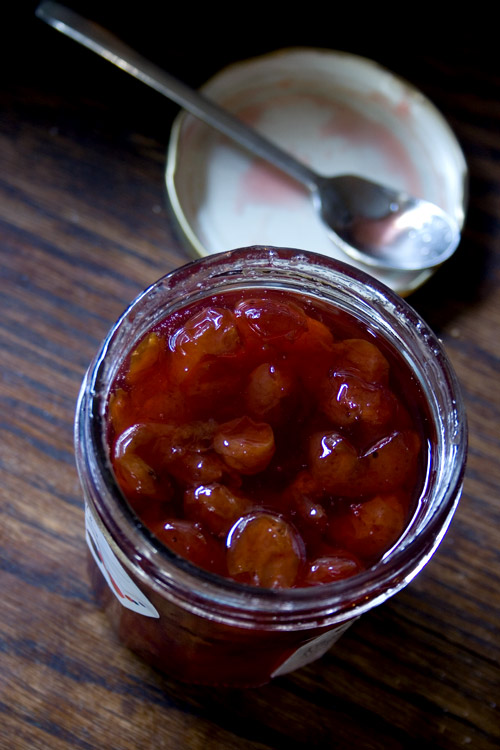 …the perfect way to start a monday morning, non? The jams were made from the fruits of French Boy's childhood garden – cerises, abricots, and griottes. His mother made them and brought them with her on her recent visit.
This morning, while French Boy and I spooned mouthfuls onto our toast, he told me stories about his childhood garden, with trees full of cherries, plums, figs and apples. I would scarcely believe him if I hadn't already seen the garden many times with my own eyes. It is magical to me, a world so different to my own. Like a secret garden.
I wonder if I might make a garden like this of my own one day. I dream of it often.