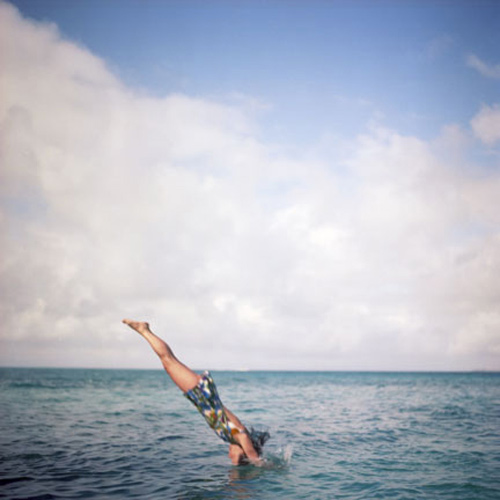 mrs. french, via her recent post on sfgirlbybay, reminded me how much I love the work of cig harvey by posting the above photograph. bliss indeed.
………………………………………………………………………………………………………………
I'm very excited about the weather lately. Others may be complaining about the 'heatwave' but I could not be merrier. I nearly choked on my vegemite toast this morning when I heard the BBC warning viewers about the current heatwave in the UK… "temperatures could reach up to 30C" announced the newsreader.
Um, where I come from that's called "summer".
So needless to say I'm soaking in this sunshine like there's no tomorrow. Amsterdam glistens when the sun shines. I would go so far to say that it's the happiest city in the world when the sun is out. People's smiles are broader, there is a spring in their every step, and life just feels like it could not get any better.
This is my third 'summer' for this particular european stint I'm on, but it is really only the first as the preceding two summers were ridiculous versions of the season. Last year I was in Sydney in August you may recall, and considering that is the peak of winter, it was by FAR hotter than the summer here in Europe. But that was last year! As we know life is all about the here. and. now.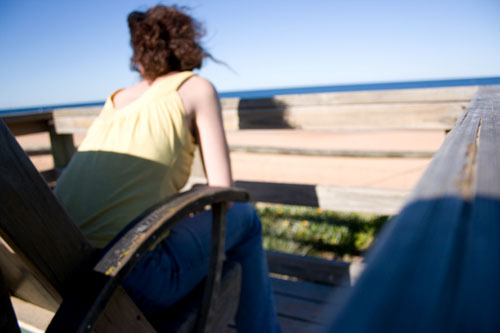 self-portrait, sitting at mona vale beach in sydney, australia.
When the weather is this warm, I am more Australian than ever. I find myself listening to midnight oil. and craving a glass of ice cold milo. I walk easier in my light summer dresses, and my feet are so happy to be carefree.
Most of all, when the weather is this beautiful, I crave water. I crave jumping off the jetty back home, getting splashed (or bashed) by waves, letting my feet play at the water's edge.

a favourite photograph from this post.
Oh yes. I'm a happy girl when the sun is out. I know you've heard me say it again and again. and again.