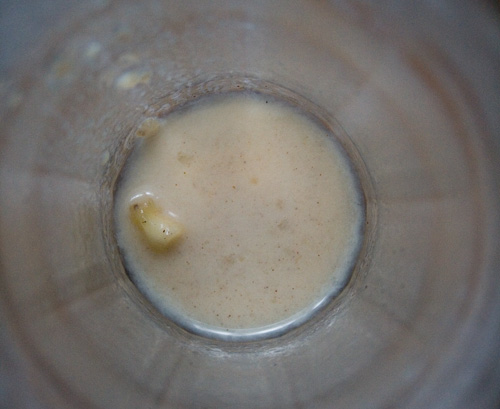 one ripe banana
soy milk (sometimes I'm a soy gal)
scoop of plain yoghurt
a pinch of cinnamon
a dollop of honey
blend it. drink it. enjoy it.
xx
PS I nearly forgot to tell you that Yvette has something utterly scrumptious cooking in the (blog)house kitchen! In fact, it would go perfectly with the above banana smoothie. miam.
xx