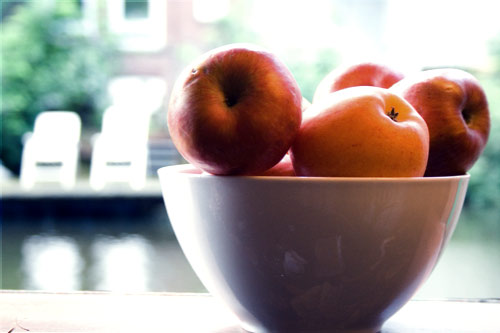 apples on my window sill, perhaps I should make an apple pie today.
Now we've lingered in Paris this past week with sights, sounds and wanders, but its time to head back to Amsterdam because I have so much to tell you! I'm about a week behind on things I've been dying to chat to you about, and I'm debating as to whether I should tumble them all on you today, or be smart and sensible and write about each thing next week… I'm not sure I'm feeling too sensible. It's Friday after all! Anyway, let's see how far I get today.
Right now though, I do want to tell you that Yvette has done another drawing for us in the kitchen!! This time she invites us all to make a summer punch and it's not only delicious, but beautifully illustrated. All you have to do is click on her image to have it bigger and then print it out and pop it into your recipe folder. Thank you Miss Yvette!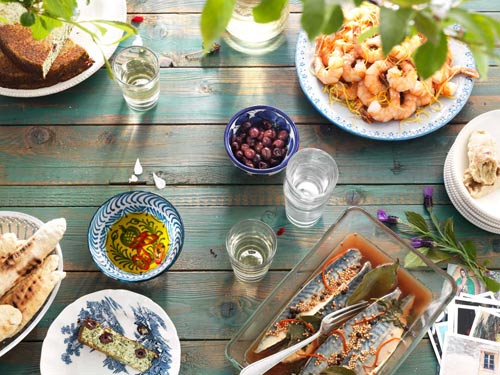 have you seen yvette's new blog? here is a sneak peek, click here to check it out.
I also want to show you what popped into my inbox this week. It's a fabulous photo from (blog)house reader Letisia who wanted to show me where her copy of the book is sitting in her home, take a look…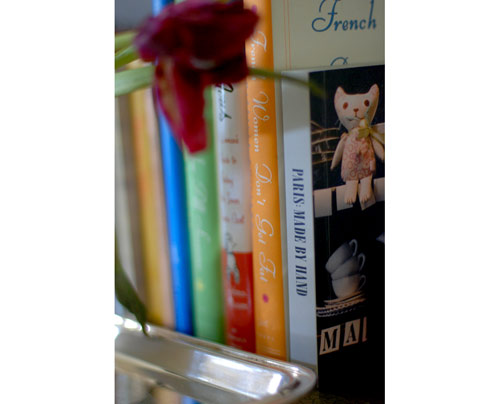 Isn't it lovely? It totally enhanced my day. Thank you Letisia!
I love seeing little vignettes in people's homes, and starring my book, well that is just wonderful! I still find it hard to grasp that the book is 'out there', you know. It was so much work and such a big part of my life for so long, and here it is now, bound and printed, out in the world.
I'm going to get cracking on some housework for now, but I'll be back soon, so see you in a little while!
xx