Hello all!
Here I am again, hope you all are doing well, I am!
This was my lucky week, not only because it was lovely weather over here in Amsterdam, I also spent a great weekend in my apartment in Paris too!
I do that often of course, but I'm always hard at work over there. Now I got to enjoy Paris: in the sun on my bike, or picnicking under the Eiffel tower with a bunch of friends. Verrrry relaxed!
When I returned to Amsterdam I received superduper good news! I had a few presentations the week before and everything went really well! I'm walking on air at the moment, I can tell you that! So I decided to give you a festive recipe, something for celebrating summer and happy moments, like the ones I had this week.
Cheers!
love Yvette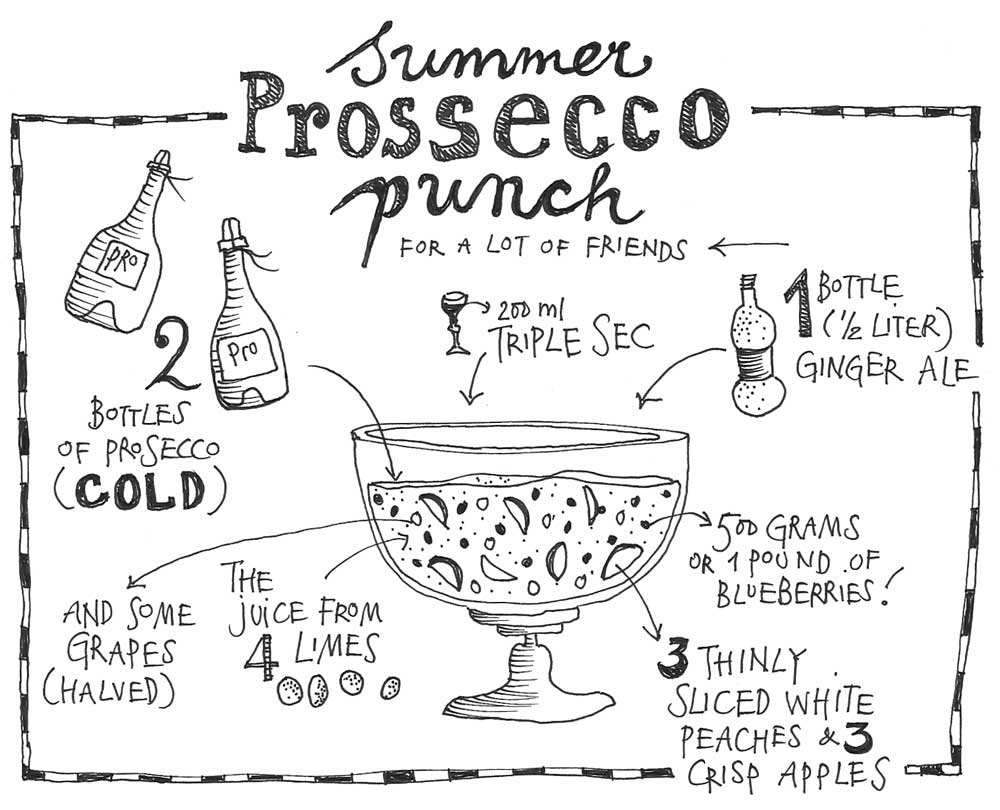 {**Pia's note: please click on the image for a bigger size, print it out, and pop it in your recipe folder! Thank you Yvette! }