Imagine: its night time and you step off the tram and walk through a very nondescipt part of town. You've heard this restaurant is a greenhouse of sorts but you don't see how that is possible because you are walking along a very city-like street and there is no sign of nature anywhere. And then suddenly, it's all black. You know that's a sign of nature's night time presence. And then, you see lights, in what seem to be in the shape of a house. You peek through the grassland and standing alone against the black of night you see the most magnificent structure: a glorious house built entirely of glass…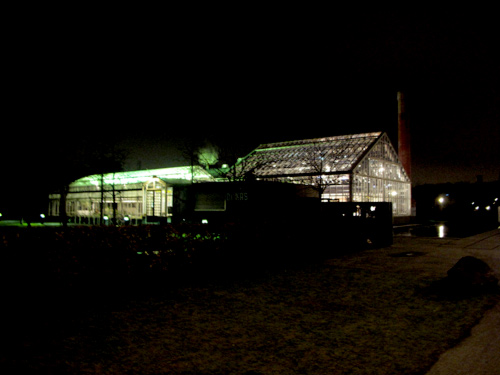 You find a long wooden bridge that guides you across a little canal and straight to the door of your destination, Restaurant de Kas (the glasshouse)…

There is a man at the door awaiting your presence. He takes your coats, you walk past a gorgeous herb garden into the main dining area which is housed inside this gigantic glasshouse. You walk past a beautiful lemon tree that stands by the entrance way as you are guided to your seat…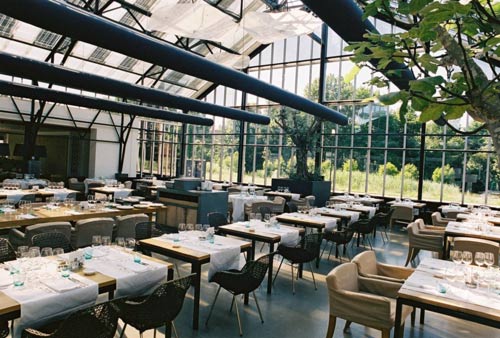 ………………………………………………………………………….
"A kitchen surrounded by fertile soil where vegetables and herbs thrive … Where daylight shines in from all sides and where the chefs are free to express their creativity daily using the best the season has to offer."Gert Jan Hageman owner of de kas
………………………………………………………………………….
Well, what more can I say! Last night's dinner date was more than I could have hoped for. And that is saying alot, because I had bookmarked this restaurant from a tiny magazine article in Australia four years ago. That was way before I ever intended visiting Amsterdam, let alone living here. I loved the idea of the restaurant and I thought, hmm, wouldn't it be nice to visit such a place one day. After a year of living here, I finally made it and oh, what an incredible place it is…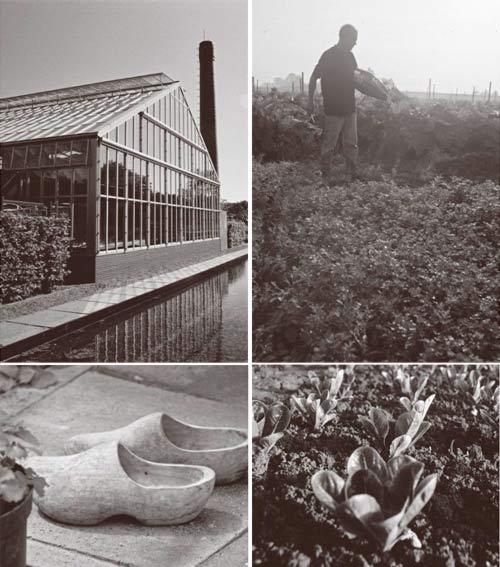 photos courtesy of de kas, with first three photos taken by me last night.
The five-course menu is based on what the restaurateurs have harvested that day, and consists of a selection of starters, a main course and a dessert. We started with a glass of champagne that was served with a tiny sprig of oregano picked from the garden. The meal was divine (I could go on and on about each dish so if you are interested let me know and I will tell you exactly what we had), the wine choices perfect, and I just can't wait to go back! I would like to go for a lunch next time so I can see the garden during the day, and also to go in the different seasons. What a treat. It has made it into our top 5 list of best restaurants to go to around the world.
xx
To read more about de kas, please click here – you'll find a comprehensive website with lots of lovely photos and information about the history of the restaurant and chefs.