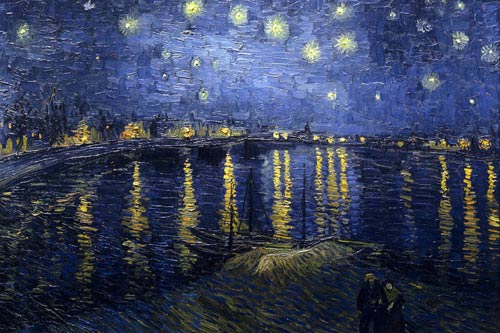 My dear friend Riley and I just spent the morning in the Van Gogh and the colours of the night exhibition which opened today at the Van Gogh museum here in Amsterdam. We absolutely loved it. We both adored the sketches and letters presented, in particular the "study of two cottages". We also loved starry night over the rhône.
There was a collection of old books with incredible photographs of the moon, dating back to the early 20th Century. Stunning. I will be heading back to this exhibition soon as there was just so much inspiration.
For more information, please click here.