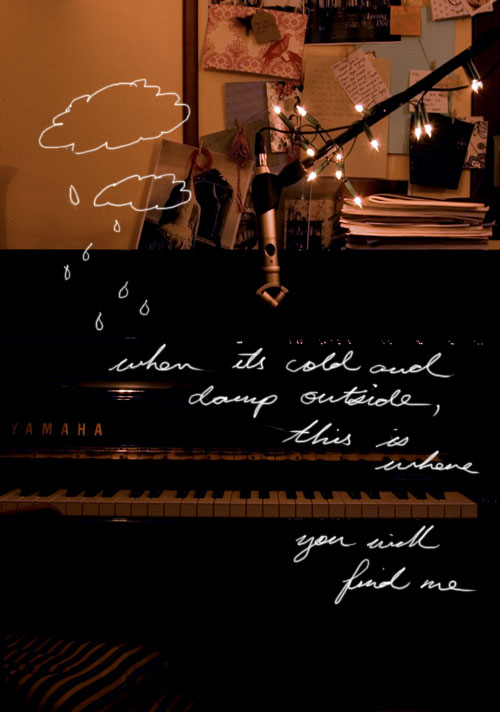 It's been raining for 5 days straight now. I did venture out today, and came home completely soaked to the bone. It appears winter has come early. Meanwhile, one friend just wrote to tell me she is in Bali, another told me he has just returned from the Maldives, and my Sydney friends keep telling me how goddamn hot it is at the moment. Northern Europe, what are you doing to me?
……………………………………
PS I have been nesting, big time. And am hoping to have a finished result to shoot before all the leaves fall off the trees, and all the sun rays turn to ice. So hopefully some sneak peeks of all the new changes in le petit bateau will be ready for your viewing pleasure in the not too distant future!
PPS I've always loved this song.
PPS something fun for you tomorrow! xx
PPPS how are you? what's happening? how is your morning/afternoon /evening cuppa?