yes. you heard me. i can't think of ANY better way to celebrate all your hard work for My Heart Wanders, nor a better way to help me unwind and rejuvenate. So come on, get your sarong on, take your towel and sun hat, grab your favourite book and I'll order the capirinhias! It's holiday time!!!
First of all, do you remember this photo above? I posted about it here when I was on deadline, writing an article. I couldn't tell you about it then but guess what, I can now! The magazine has just been launched, so it's time to spill all…
This place holds a very special piece of my wandering heart. And yes, French Boy has everything to do with it.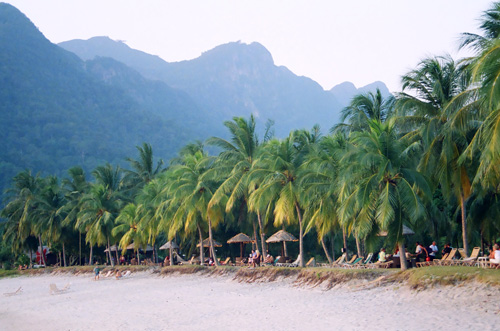 I will save the love story for another time but for now, I just want to take you to this special place. A few of you have already been, since one of our favourite bloggers beat me to it and posted about her recent trip there last Friday. How lucky she is to live so close by to this magical place! So for those of you who know who I'm talking about, let's just pretend this is your first time to…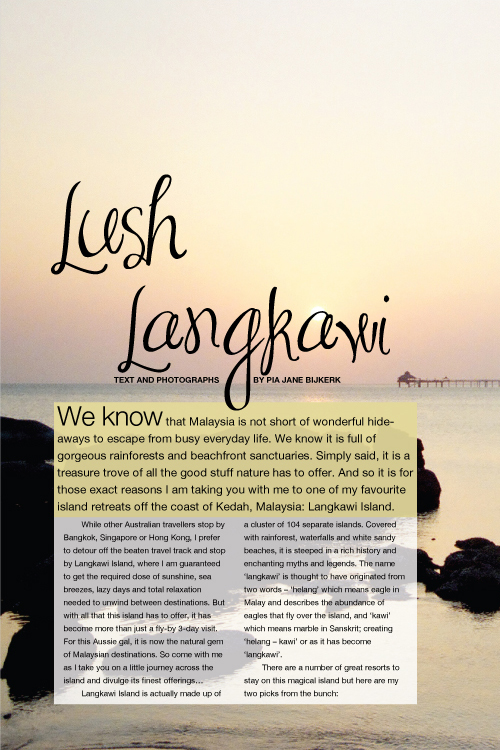 With thanks to my dear friend and editor, Vanitha Krishnasamy, it is an honour to be part of this first, awesome issue of Holiday. Here is the rest of my article below. And even though the text is small, I promise you will want to take the time to read every bit, it is packed with my absolute favourite things to do on the island.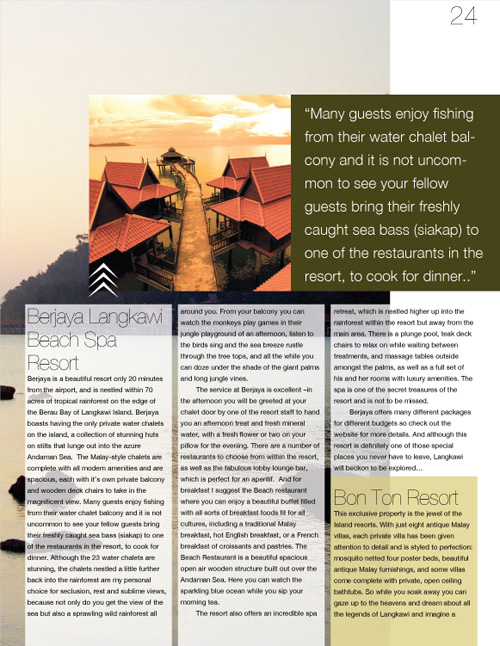 French boy and I adore the menu at Bonton Resort. THIS is the place to have your caipirinha poolside, then wander into the pavillon for an incredible feast. heaven, I tell you…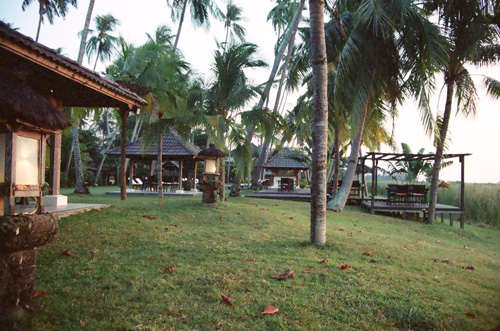 We spent 10 days here, staying at Berjaya and exploring around, looking for the best restaurants and places to visit. The main town is very touristy so we stayed away, and in doing so managed to find the island's best-kept secrets. One of the most fun we had was taking the scooter out for the day. We designed our own tour, stopping just whenever we felt something looked interesting and then exploring, finding a whole world within it. We saw a wooden sign pointing the way toward a mangrove jungle, and since French boy had never experienced mangroves before (wow, i know! country boy!), we headed in. I was blown away, it is the most incredible mangrove forest I have ever seen…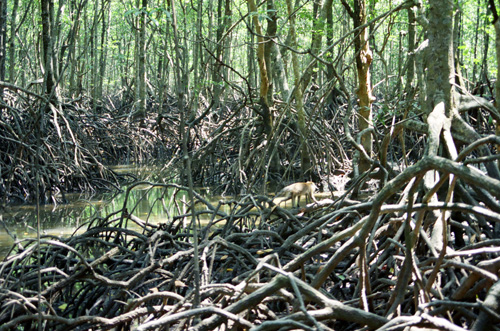 Can you see the monkey?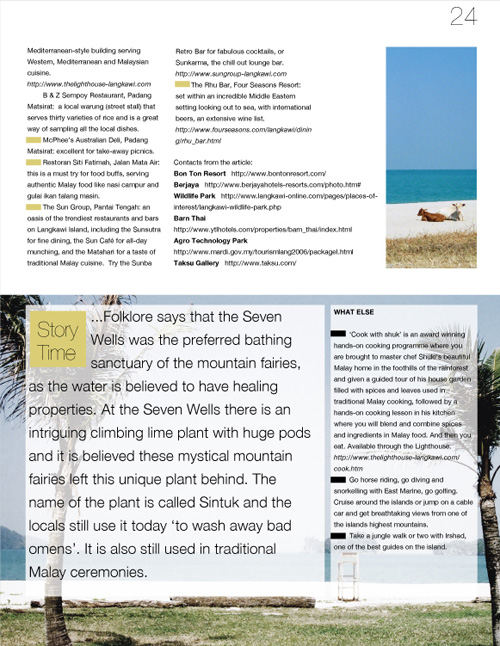 We found this restaurant called 'The Seashell Cafe' – it is just a little walk along the beach from Berjaya. It was fabulous – a beach hut covered in fairy lights, complete with this giant electric guitar…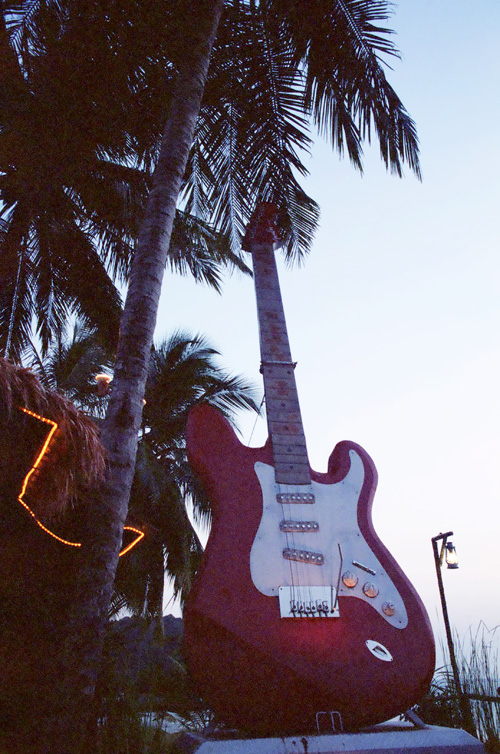 I know, hilarious! We thought we had died and gone to heaven. Oh I could go on and on and on about our time there. I found so much inspiration. It was a time in my life when my heart was well lost. And it was this place, and this boy, who found it again…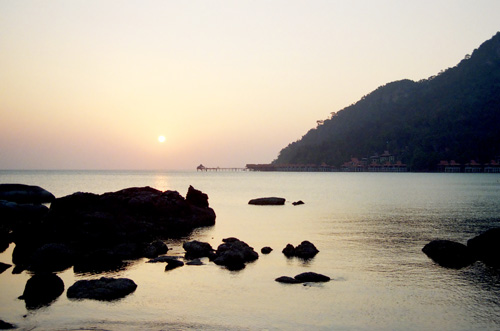 ………………………………….
Holiday magazine can be found in travel agents and on airlines all through Malaysia. For overseas interest, please ask your local travel agent. Holiday magazine is also the proud parent of the Help Keep Our Children Safe campaign, read more about it here by clicking on the campaign logo to the right of the page. And to find out more about the magazine, click here.