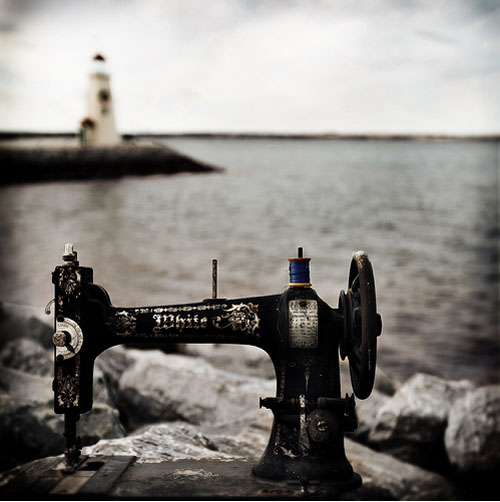 task at hand (part 2), by the extraordinarily talented Samantha Lamb, a great source of inspiration for My Heart Wanders.
While out in Amsterdam today it seemed every time I glanced down at my walking feet I saw a heart shaped splotch on the pavement. With all this heart talk, are my eyes now pin holed like Alyson's photo technique, or do these hearts really exist? This reminds me of What the Bleep do We Know– the idea that we are not seeing everything that actually exists, are the hearts a part of it? It also reminds me of the last episode of my all-time favourite TV series Northern Exposure when Fleischman goes into the forest and is told that reality exists in between glances, that if you move your head quickly you may catch it. Well, that's what I remember of that episode, I did watch it over 10 years ago and have no doubt forgotten the detail, but the essence of it I carry with me. Our wandering hearts project reminds me of all these wonderful ideas about life.
I've been perusing your flickr images, blogs and websites and am so inspired by your talent. I am beyond excited by the prospects of what we can actually create here. Something that has never been seen before, that is for sure.
I just mentioned Alyson's heart shape technique over at unruly-things that she found, check it out, it's very inspiring!
For those of you who have already found the heart shape you want to display, or have already made it or in the process of, keep in mind where you will display it for the final submission. I am getting the impression that some people think this will just be a collection of 'found hearts', but think about it more like an interiors book. Remember I gave references to "Where's Wally?" (if you don't know that book let me know and I will explain it further). So imagine your heart as Wally – your heart needs to be displayed in a setting, this is very important. I've also had a chance to have a sneak peak at some of your homes via your blogs, and I see some very beautiful spaces amongst you. Every home is beautiful in some way, even if you do not see that it resembles the latest magazine spread, it doesn't have to, and most of you already have a natural eye for shooting a special corner of your home, or little vignette.
So the next step is, have a look at some of your favourite magazine spreads and interior books, and take a look at your inspiration boards too. Have a think about your favourite spaces in your home, however big or small the space is, and start thinking about where your wandering heart might fit in that space.
P.S. I have 2 stunning homes to reveal to you tomorrow, so be sure to stop by to get your interior fix! These will knock your socks off!