Like a paper boat on this windy sea.
Battered and bruised from the to-ing and fro-ing.
Drenched in the drops that be tears and not rain.
I've lost sight of the shore, unwillingly.
All this, yes.
But having lost the shore I am now awake.
And with wide clear eyes I find myself,
Warm and nurtured,
In this world of wonder I only ever dreamed about.
It's this world where wandering hearts come lost to become found.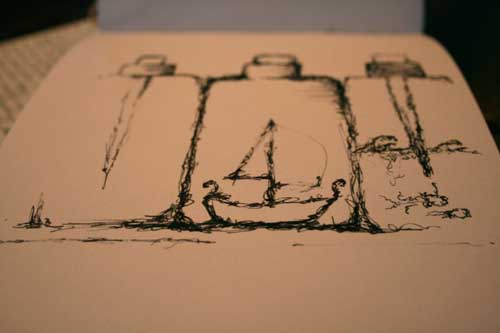 poem and sketch by Pia Jane Bijkerk. Inspired by an emotional moment, and perhaps a little influenced by Robinson Crusoe.