WordPress database error: [Disk full (/var/tmp/#sql_6c73_0); waiting for someone to free some space...]
SHOW FULL COLUMNS FROM `wp_posts`
WordPress database error: [Disk full (/var/tmp/#sql_6c73_0); waiting for someone to free some space...]
SHOW FULL COLUMNS FROM `wp_posts`

The Hope Street Markets were created from a love of independent Australian art + design and the genuine love of finding new treasures at the markets. Hope Street is not an actual street address, it quite simply means "bringing hope to the street". The Hope Street Markets is a non-profit organisation, raising funds from the markets to help support the 'HopeStreet – Urban Compassion projects' which help to bring hope to Sydney's homeless while also supporting and exposing new Australian design talent.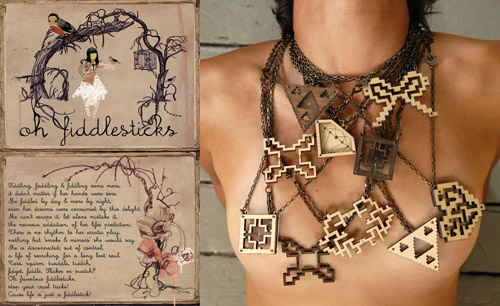 Two of my picks are the very talented duo from Turn Me On Design with their Fiddlesticks jewellery range shown above. I do love their poem too: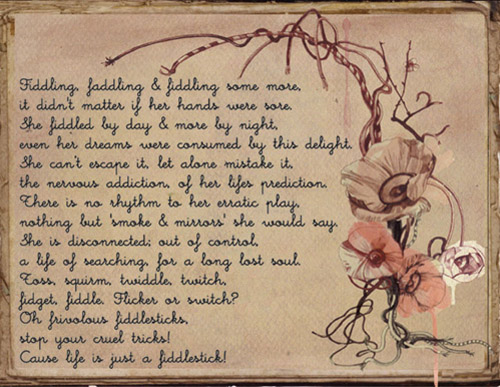 And summerblossom's range of handmade head pieces does it for me too. Rochelle uses cotton, recycled and vintage fabrics and aptly describes her pieces as being perfect for cocktails, weddings, high-tea, picnics and parties. And I love her extra suggestion: "Or, simply pop one in when you're all alone in your nightie and enjoy that frosted cupcake in divine style!"

The dates for the next markets in Sydney are the 2nd and 3rd February 2008. And if you are not in Sydney then head to the Hope Street Markets website and check out all the designers there. Have fun!!