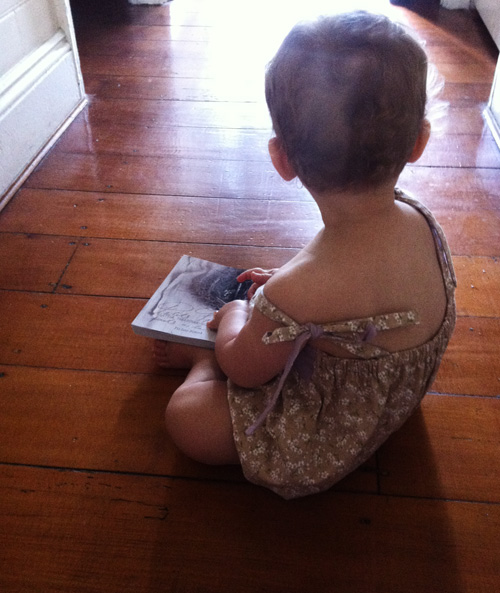 Romain here, marking my first post in the (blog)house. I would like to let you know why Pia has been slower than usual to respond to your emails.
Pia works 150% on every project but Little Treasures: Made by Hand has proven to be closer to 1000% due the self published nature of the work, and also the self imposed deadline (don't try this at home boys and girls). On top of that she is an amazing mother to our little Laly who is growing up fast, and in the past few weeks there have been unforeseen family events. That is a lot on someone's plate.
So Pia, against her determination, has been forced  to take a break now but she will resume her activities at a slower pace in a few weeks time.
A word about her latest book, Little Treasures: Made by Hand: It is hot off the press and is making its way to distributors and ultimately stores around Australia.
For those of you who have kindly pre-ordered your copies on Pozible, your signed copy of the book will arrive at your home some time in April.
Thank you for your understanding.
Romain