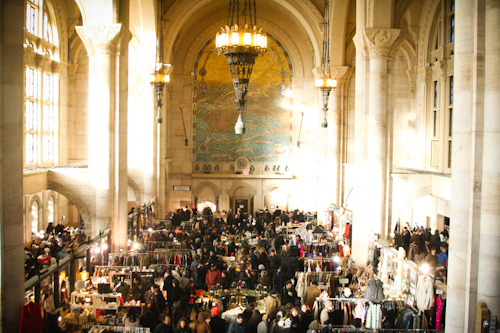 All photographs and words in this guest post by Ashley & Aron Bruhn of Hither Thither
The shopping opportunities in New York are staggering! Many visitors crowd Fifth Avenue's grand department stores, and SoHo is a must for any serious shopper, but there's also a wealth of unique wares to be found at any one of the amazing markets being held around the city on any given weekend.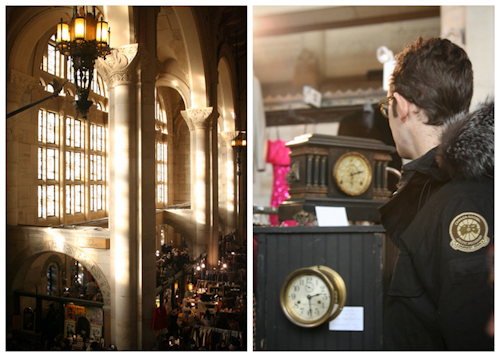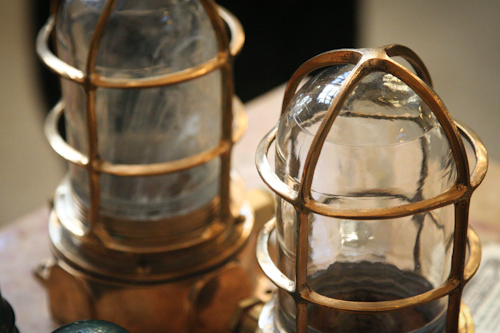 Look out for the New Amsterdam Market under the Brooklyn Bridge near South Street Seaport, the relatively new Hester street fair on the Lower East Side, and–perhaps the most well-known, and a personal favorite–the Brooklyn Flea. The highly catered market, full of new and vintage treasures, is held in some of the most stunning locales around the city.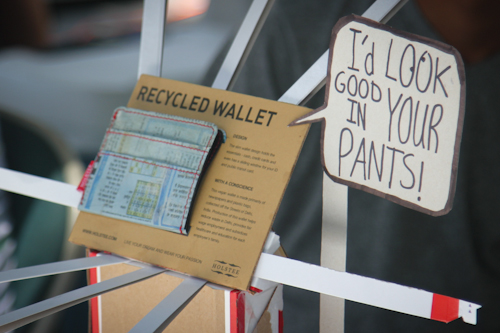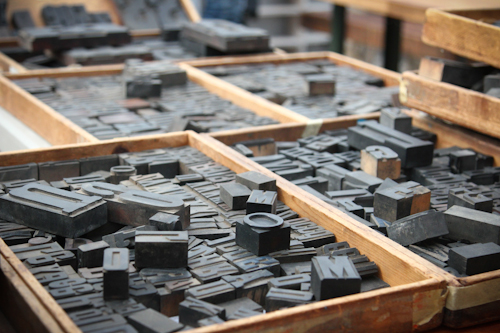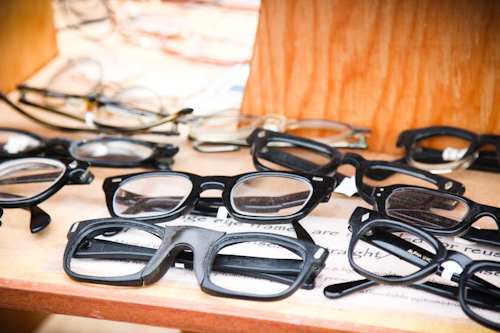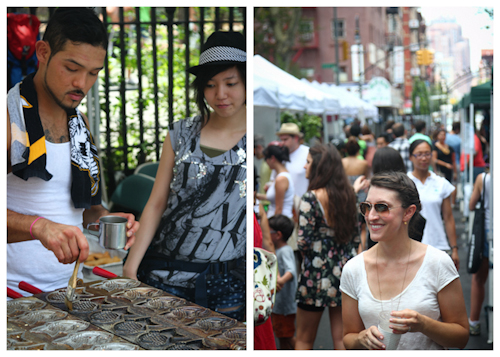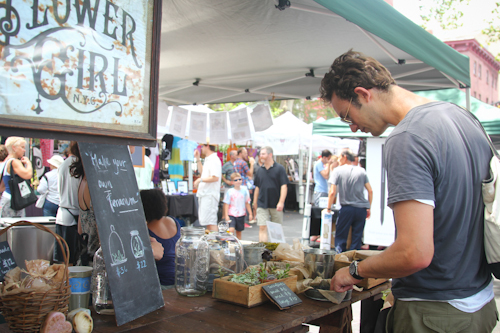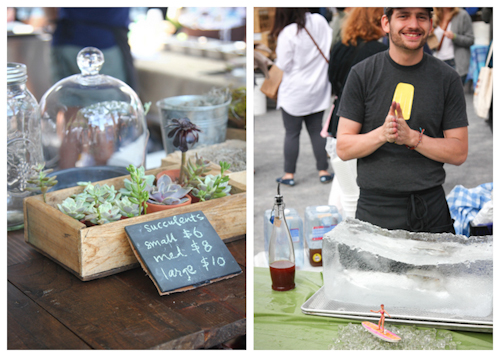 The flea food vendors are as much a part of the market as anyone else–maybe even our favorite part–and there's now a food-only market called Smorgasbord, held on Saturdays in Williamsburg, in full view of the Manhattan skyline.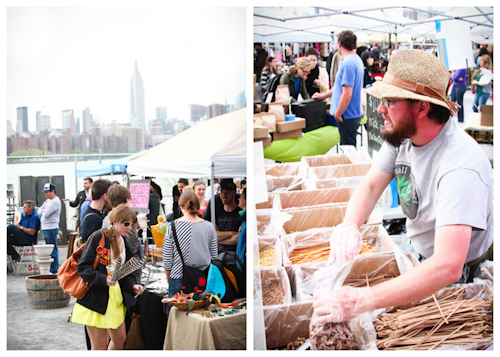 Whether you're angling for independent crafts or just in the mood for some good style-spotting while people-watching, we highly recommend taking in one of the unique markets around the city.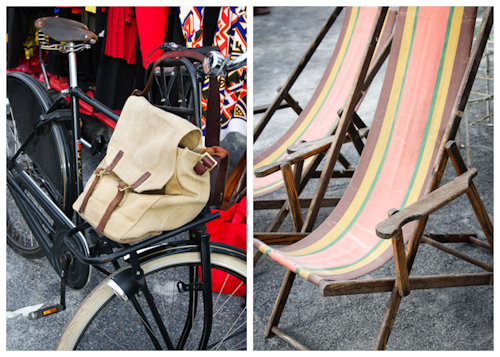 Ashley & Aron Bruhn, Hither & Thither