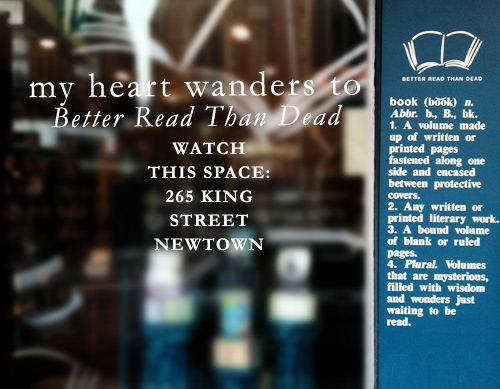 Over the next few weeks I'll be creating some special window displays in bookstores and boutiques across the city, in celebration of the release of My Heart Wanders. I'm thrilled that these gorgeous stores have all been so enthusiastic about the idea of a 'wandering window display', inviting me to come and play in their windows. While in Melbourne last weekend I created two window displays which I'll show photos of soon, but seeing them in real life is always better, so if you live in Melbourne, please head to Coventry Bookstore in South Melbourne, and Avenue Bookstore in Albert Park.  If you live in Sydney, please keep your eyes on the shop windows you see here in this post, and in a couple of weeks time (when I catch my breath!) I'll show you lots of photos of the making of each display…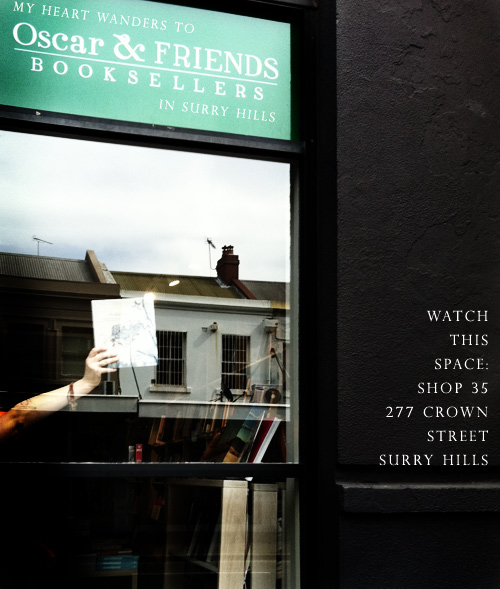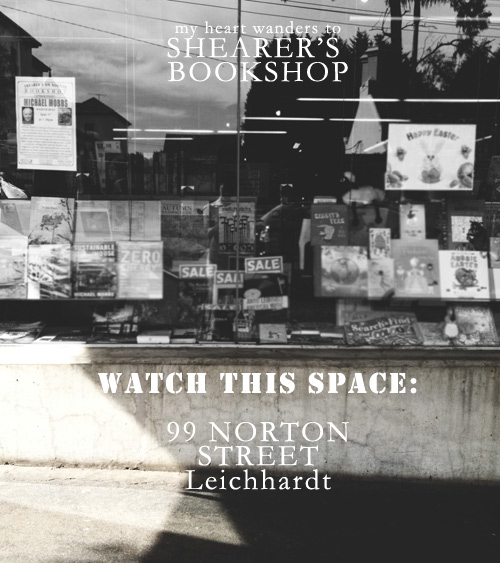 Thank you Shearer's for making My Heart Wanders one of your books of the month!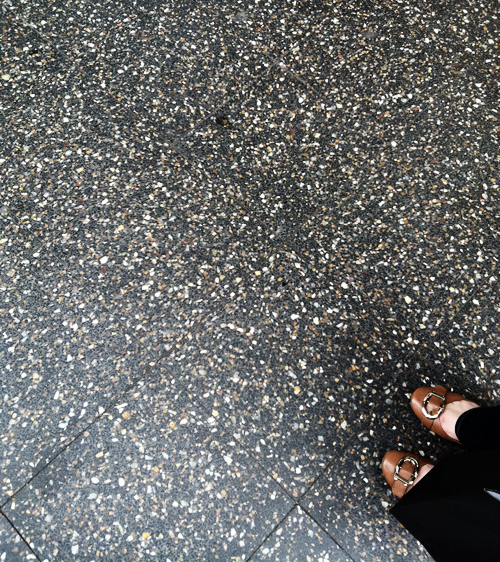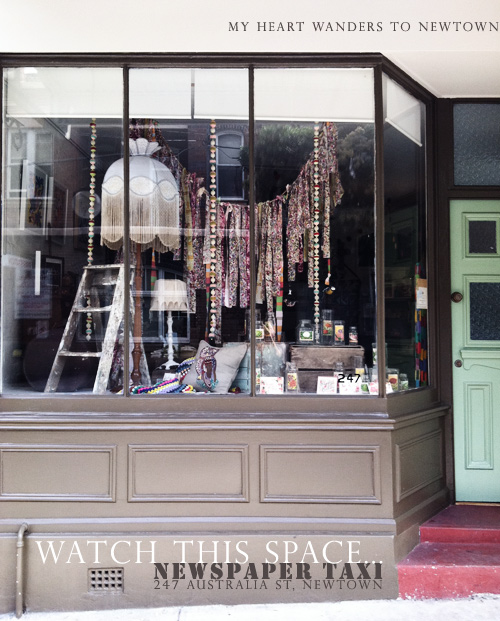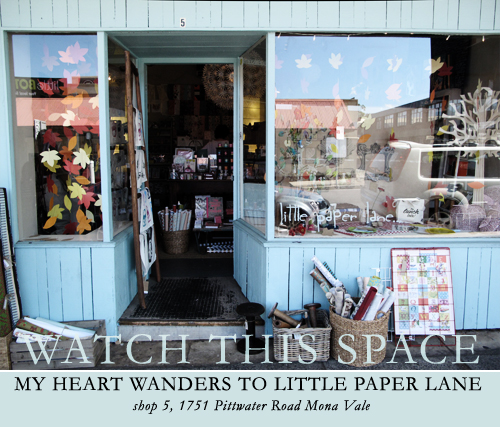 Also I have added more events to the blog sidebar on the right, including one at newspaper taxi in newtown, one at little paper lane in mona vale, and a special event at Velluto's – all of which are guaranteed to be lots of fun, I do hope you can join us. Please click on the links for more details.
I have two windows to create tomorrow (hmm, which ones do you think? I'll reveal locations on twitter as well as snapshots as I work), so I will have to keep this post short & sweet. I will try not to keep you in suspense of how my book launch went on Friday night, as well as the fabulous fun I had in Melbourne over the weekend, for too long. But I will be off to Brisbane on Thursday to help Kylie finish the prep for Saturday's launch, so I will most likely not get to show + tell you all the details of all the events until next week. I hope you can wait 'til then.
A huge thank you to everyone who has been coming out to say hi, joining in the fun to help celebrate the release of My Heart Wanders here in Australia. It's a wonderful welcome back to my home land, I couldn't have wanted for more – you are beautiful,  merci beaucoup mes amis.
xx