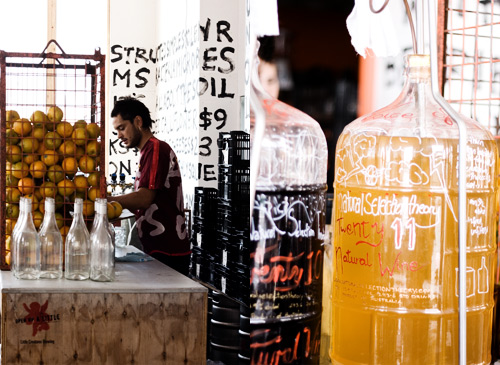 "I have designed the restaurant in reverse. I've started at the end and worked back. My dream has always been to build a restaurant that creates no waste and now I believe I can achieve it!" – Joost Bakker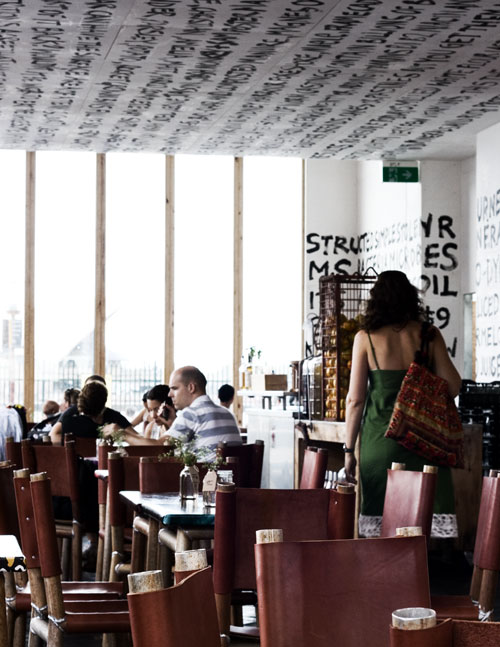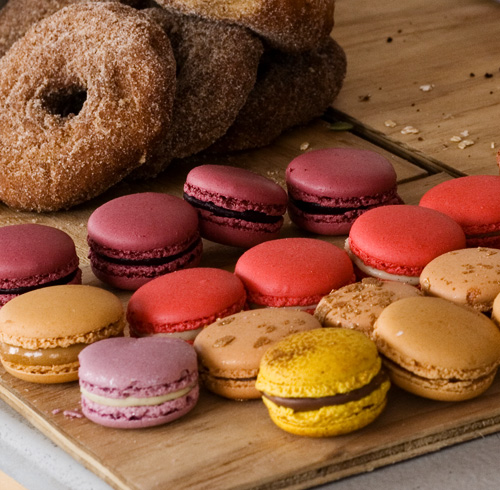 Last Friday, Romain & I had the pleasure of enjoying breakfast + a catch up with my dear friend Jenni at Joost Bakker's GREENHOUSE. I've been a fan of Joost's work since learning about him a few years back, and was so excited to hear via gourmet traveller that his latest venture was right here in Sydney. Over the years, Joost has been commissioned to design furniture, spaces, and vertical gardens in his signature style that brings together nature and industry. His focus on sustainability in all his projects is what drew me to his work, and it was such a treat to finally experience one of his creations in the flesh…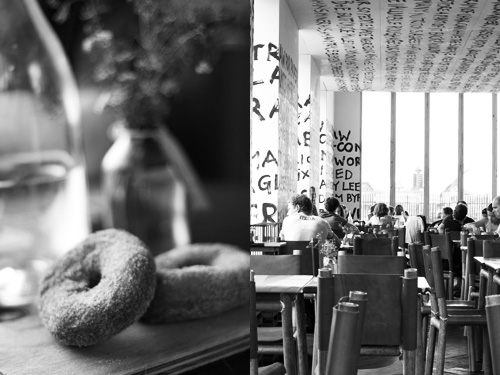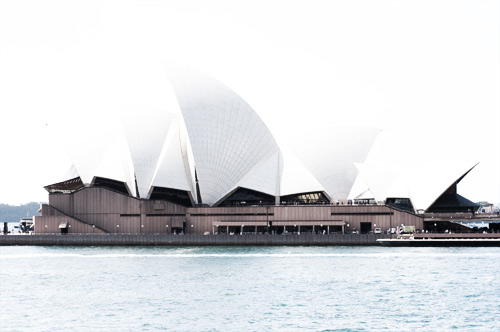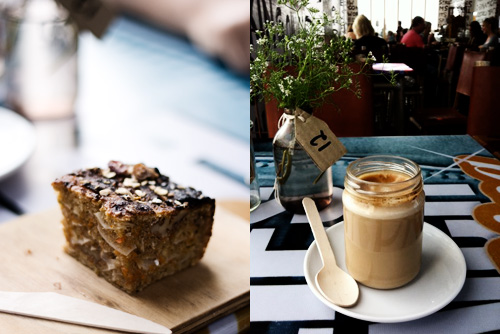 For me, stepping inside GREENHOUSE was like stepping into the heart of Amsterdam – from the use of space, colour, decor, and inventiveness  – there is a wonderful air of the unconstrained, which is the very characteristic that I love most about Amsterdam.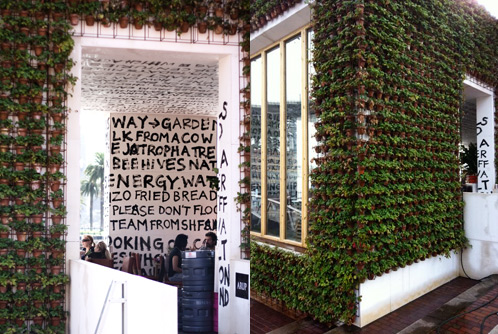 While enjoying a doughnut and cuppa, I was fortunate to meet Georgina, one of the talented designers on the team. She spoke about the design and  creation of the restaurant, and how they'd love to find a permanent place for it in Sydney (yes, please!). Thanks to the lovely Georgina, I also got a chance to meet Joost on the rooftop garden + bar…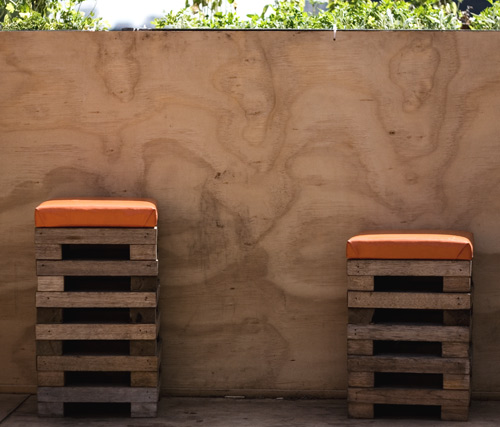 The GREENHOUSE philosophy is about "lifestyle and the many choices that can be made; from material choices to fashion, food and ultimately waste." This is evident through the space – everything has been made from recycled materials, including the bathroom doors and jar covered lights…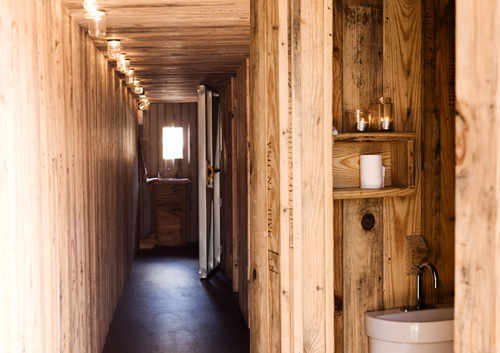 GREENHOUSE is only open for another couple of weeks, so if you live in Sydney, I highly recommend you go and check it out while you can. Sitting on Campbells Cove, just opposite the Opera House on the other side of the quay, it's well worth it just to drink in the view on the rooftop terrace, surrounded by strawberries and herbs of all varieties…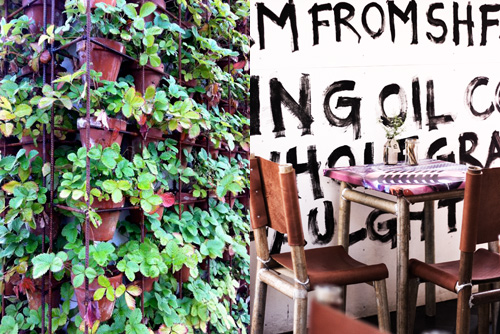 Congrats to Joost and his incredible team, here's hoping for a permanent GREENHOUSE in Sydney!
xx
…………………………
photos by Pia Jane Bijkerk & Jenni Booth.