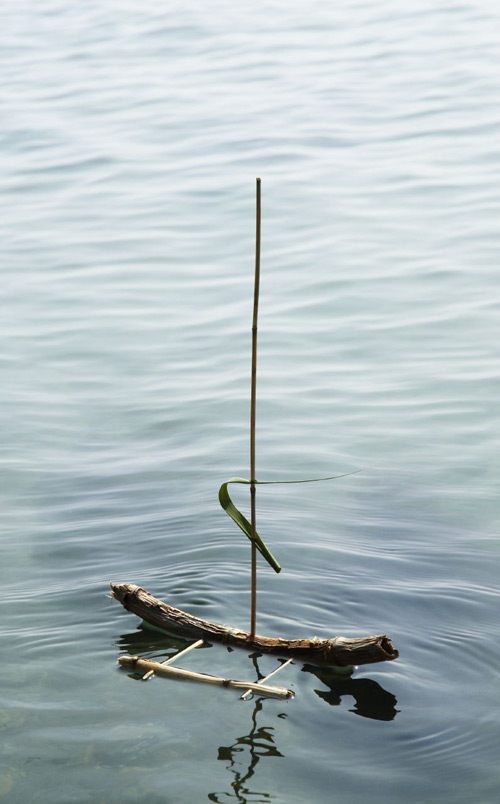 So there is this guy, his name is Lenny, and amongst other things he loves to comb beaches. With his findings he makes the sweetest little boats…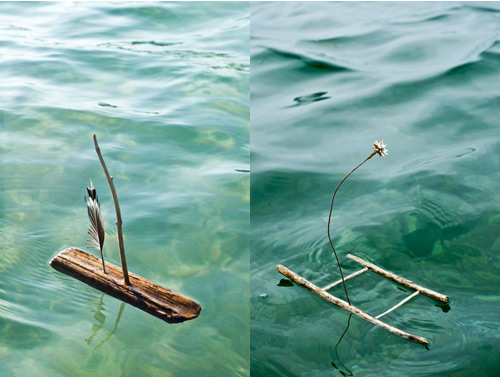 …are they not the most fabulous things you've ever seen? Anyway, he inspired Jeff from booooooom to host a community event in Vancouver this past Saturday where anyone and everyone could come along with their box of found beach/forest treasures to  make little drifters and set them sail on Trout Lake Beach. The event was then featured in The Vancouver Sun…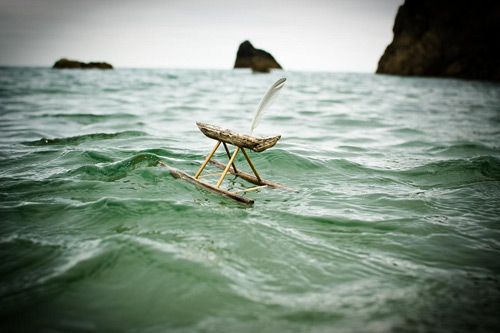 The little drifters featured here are all Lenny's, but check out booooooom and The Vancouver Sun to see what everyone made on Saturday, they are all awesome.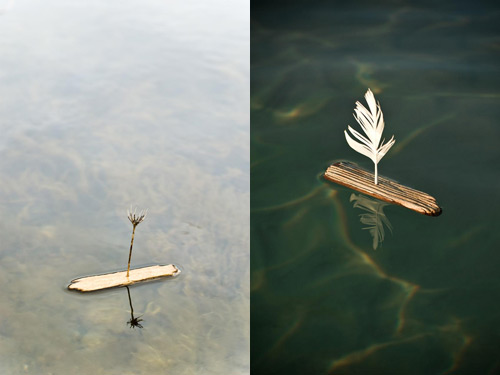 I also thought this could be lovely inspiration for those of you participating in poppytalk's collecting nature flickr pool. Wouldn't this make a great project? I think I don't even have to ask, or answer,  that question.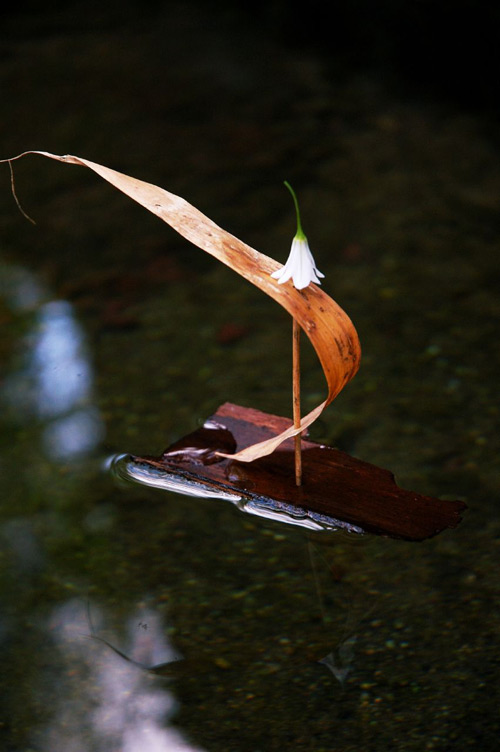 I have to do a summer clean up inside my houseboat this week because it's just getting too cluttered, perhaps with my dried up flowers and collected bits of wood I can make some little drifters and send them off on the canal. If I do, I'll take some photos to post here in the (blog)house – that idea is pretty much the only thing inspiring me to tidy and clean.
xx
PS I had a really great weekend, I hope you did too. I'll tell you about mine a little later, for now I'd just like to daydream some more about these little drifters.
PPS I found out all of the above from dear Erin at Design for Mankind. She always knows about the good stuff.