I thought I'd share with you a few of the wonderful new creations of some of the artisans that were featured in Paris: Made by Hand. First up is artist + stylist Hélène Manche's very own online boutique which just launched this past month. It's called le shop and it's full of gorgeous handmade goodies…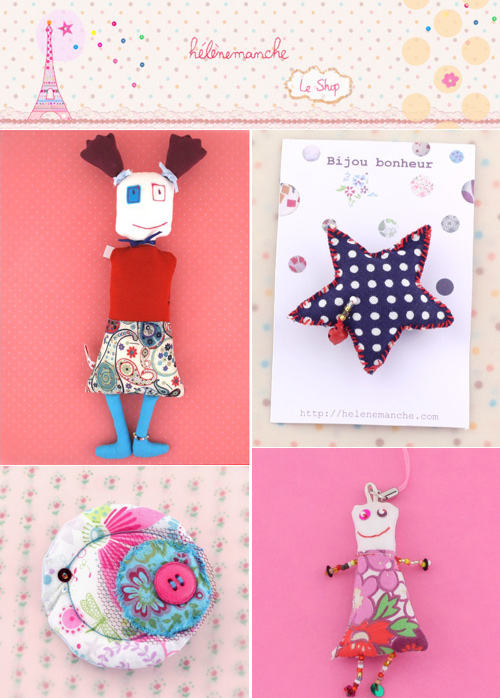 Hélène makes intricate adornments and accessories, I especially love her poupettes and eiffel tower brooches which I think are the perfect Paris mementos to send as gifts. You may recall I wrote a post about Hélène and her beautiful private atelier here (with lots of photos of her atelier, check it out if you missed it).  She also makes amazing window displays, and here below is a recent one she created for  the collection, a special boutique I featured in the book (page 57), along with a video (en français) about her making the window display…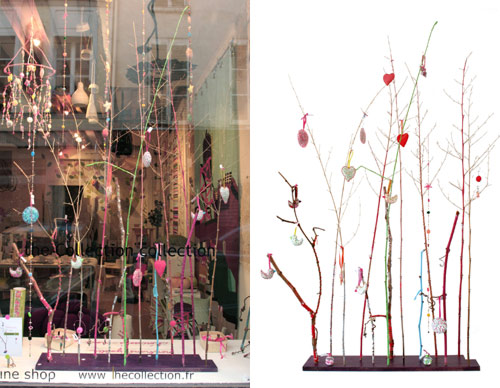 ……………………………………………………………..
Next up is Alexia Hollinger who, as those of you who have read Paris: Made by Hand already know, makes stunning handbags from vintage silk scarves. I am loving her Spring collection, full of colour and Frenchness…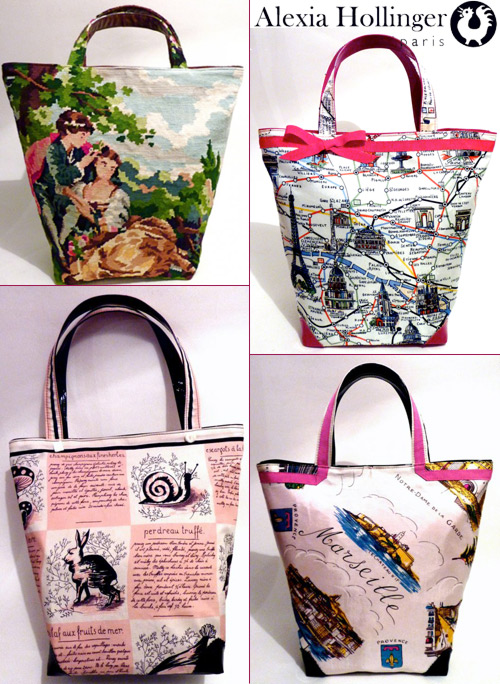 Alexia updates both her bricks & mortar boutique/atelier and her online boutique regularly, but if you want to be the first to know about her new pieces, join her facebook page. Last year Alexia started making leather bags from out-dated jackets, take a look…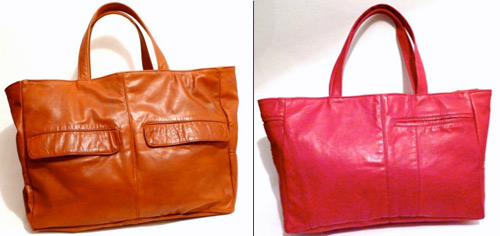 … aren't they gorgeous? Completely chic.
……………………………………………………………..
And in one of my favourite areas/wanders of Paris known as Canal St. Martin, I'm happy to announce that two artisans who I adore are now offering workshops…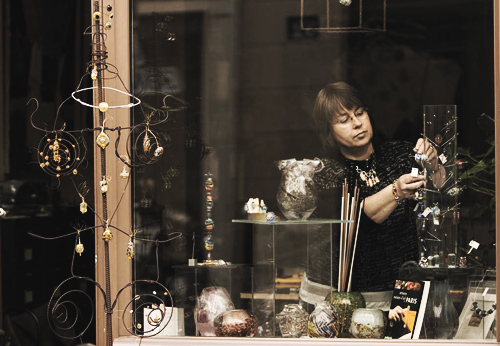 Glass jewerly maker Michèle Sauvalle (page 119), click here to view her website and find out workshop details.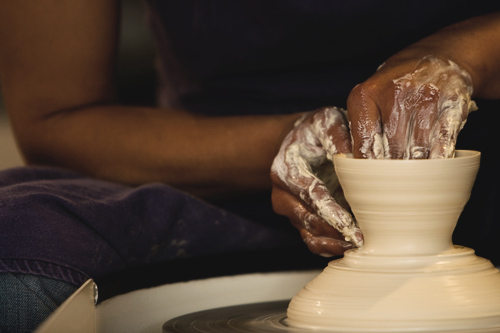 And ceramicist Emmanuelle Wittmann (page 123) who is holding classes for beginners and those with experience, click here for more info (in english).
Both Michèle and Emmanuelle are lovely, generous and inspiring people, they were two of my favourite people to interview for the book, so if you live in Paris or are planning to visit then be sure to include these artisans on your wanderings or better still, sign up for a class.
……………………………………………………………..
So that's my update! There is plenty of inspiration to be had in all those links so be sure to click away. I'd love to make this a regular 'column' in the (blog)house, but you know what my workload is like these days, so let's just play it by ear and see how I go.