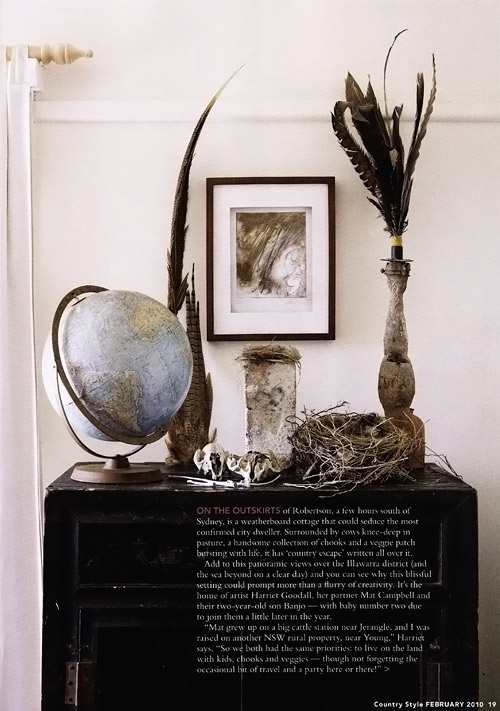 all gorgeous photographs for this story  by chris chen.
Before I hopped on the plane back to Amsterdam, I grabbed the latest issue of country style at sydney airport for two reasons. 1. because I've always loved this mag (the photography is perfection, and they often feature the homes of country artists whose style is natural,  real and inspiring) and 2. because a little birdy told me that the feature article would make my heart sing. Indeed it DID make my heart sing because it is all about Harriet Goodall, her home & property in Robertson NSW, and her incredible woven creations…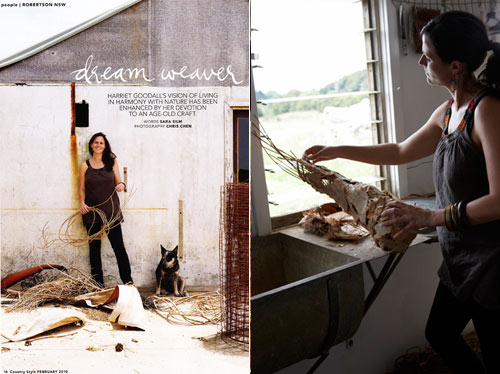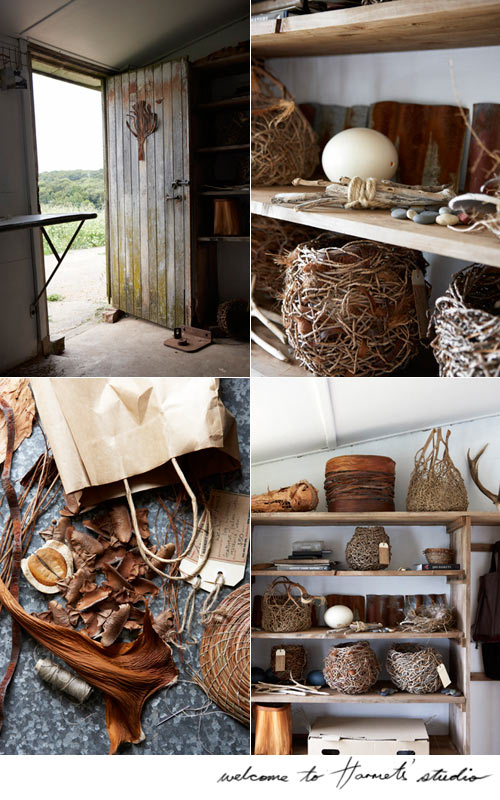 Harriet's story about how she came to be weaving baskets is as beautiful as her creations themselves. She says she has always been drawn "to the ephemeral and imperfect beauty of natural materials and have forever collected buckets of shells, driftwood, beautiful leaves, bones, moss and feathers  with no particular purpose in mind." Sounds delightfully familiar.  She saw a flyer for a basketry course in Mittagong and decided to join up because it fitted perfectly with her love of art made from nature. After another course she was well and truly hooked on the craft. Inspired by the work of Andy Goldsworthy, Herman de Vries, and Chris Drury, Harriet says that the wonderful thing about baskets is that "it's possible to harvest your garden then sit on a patch of ground and, just with your hands alone, make something that's strong, useful and beautiful – while knowing that women have done this for millenia"…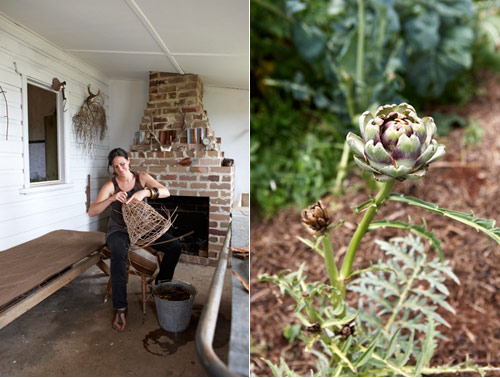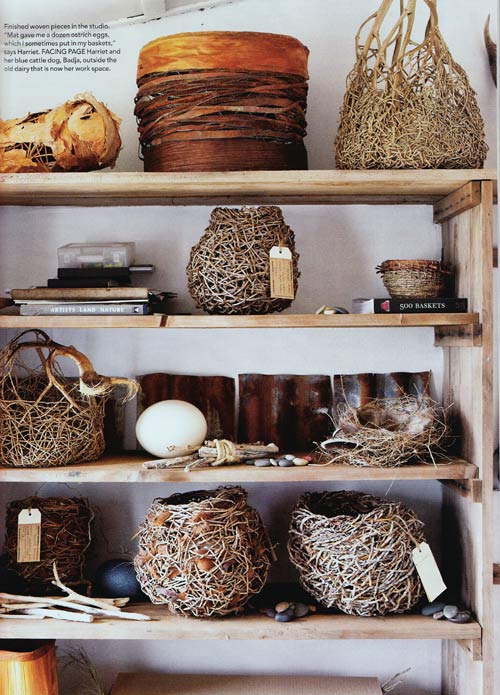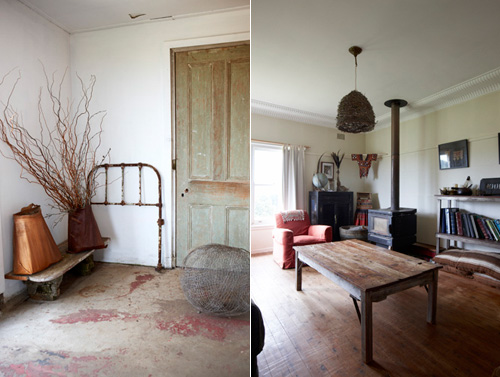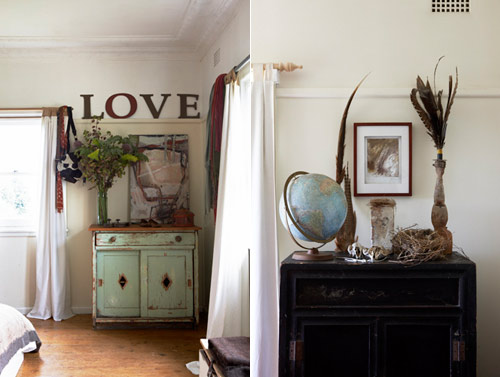 Harriet and her husband Mat collected all their furniture from the local tip shop and family hand-me-downs. The area where they live is surrounded by national parks, waterfalls, beaches, rainforests, and incredible escarpment and rolling green hills  – all within a 30km radius…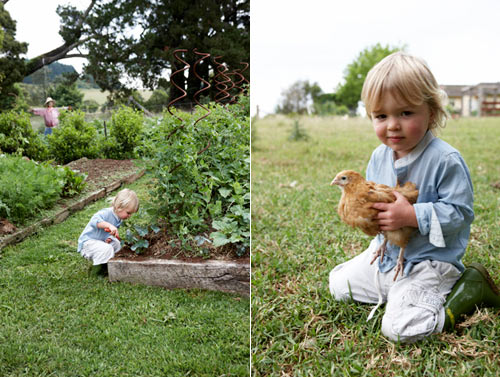 Meet Banjo: Harriet and Mat's little guy who loves being in nature as much as they do.
It's a beautiful, inspiring story, and I encourage you to find yourselves a copy of the february issue of country style to learn more about harriet's home and work…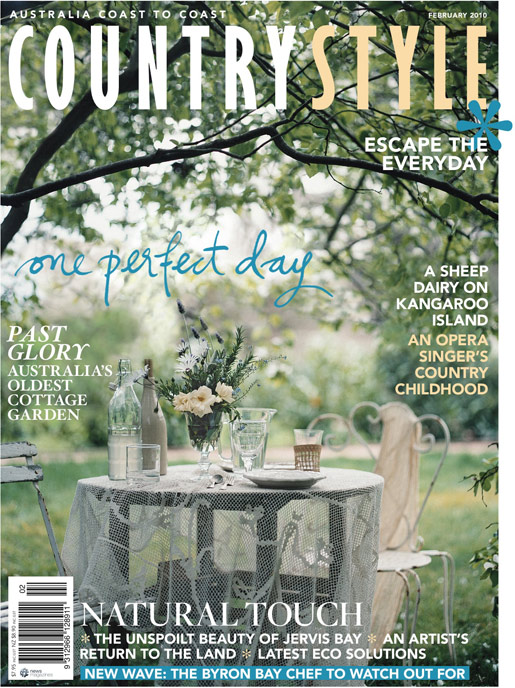 cover shot by mikkel vang, styled by sibella court.
Thank you for the inspiration Harriet! I hope to come and visit you one day, and see your creations in person.
……………………………………
Harriet's baskets are available to purchase. They start at around $140.00 AUD. For further enquiries, click here to email Harriet, or you can call her on +61 402 346 106.
A big thank you to Country Style and photographer Chris Chen for the use of the images.