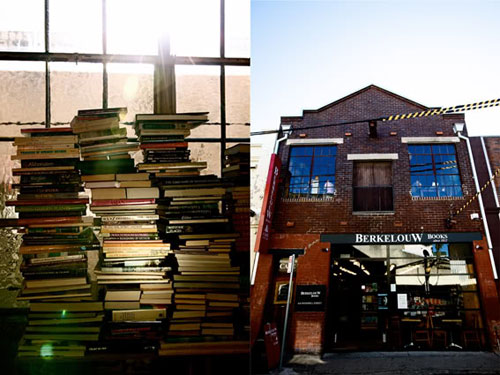 berkelouw books, newtown, as captured by louise hawson from fab blog 52 suburbs. click here to see louise's full newtown post.
Tomorrow – that being Thursday, February 4th – I will be at berkelouw books in newtown for an impromptu booksigning of paris: made by hand between 5:30-7:30pm. I'm really looking forward to it, and I hope you can come along. Don't forget to bring your copy of the book but if you don't have one yet or would like another, you can purchase one from berkelouw while you're there. Too easy!
See you soon mes amis!
xx
……………………………………………
Where: Berkelouw Books, 6-8 O'Connell Street, Newtown (ph: 9557 1777)
When: Thursday, February 4, 2010 between 5:30-7:30pm
What: Pia Jane Bijkerk, author of  this here blog and Paris: Made by Hand –  impromptu booksigning and bloggers/friends meet up!