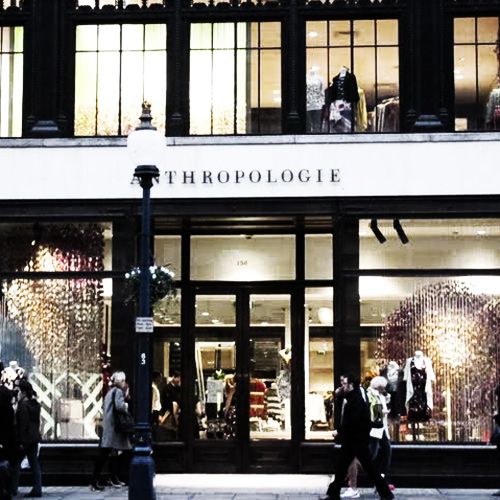 It's no secret that Anthropologie have something of a cult following in the blogosphere, and those of us not lucky enough to have visited a store in person have been left to gaze in envy on posts featuring stunning window installations and drooling over the luscious website (with its not-so-luscious overseas prices). So you can imagine my reaction when Pia received an invitation to the opening of the first Anthropologie store outside of the US and asked if I wanted to attend in her absence! The new Regent Street store, in a beautiful building in the retail heart of London, is 3 floors of eye candy, with so much to see and so many beautiful details to drool over, I spent an hour just looking before I even remembered to take photos! The prices sit mostly towards the higher end of scale, especially for the clothing and larger homewares items, but there are still reasonable items available, with enough scope to enjoy your visit and take away a little something as a treat.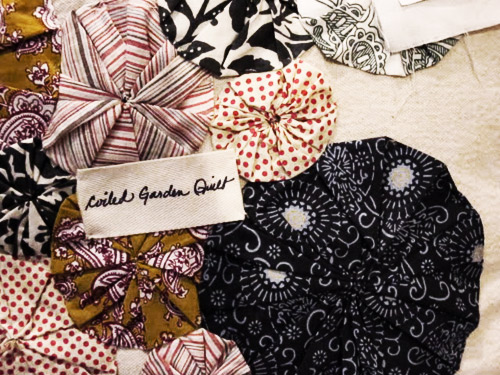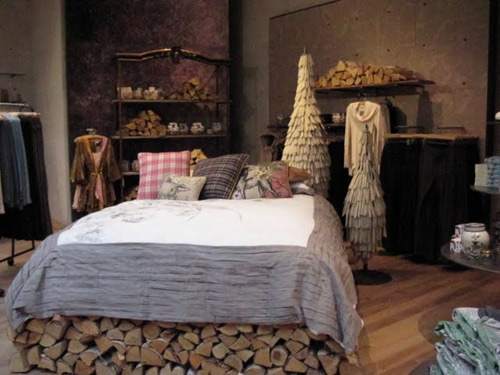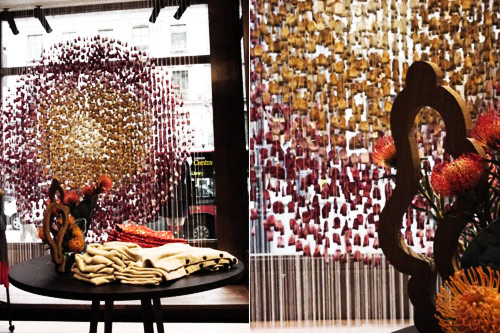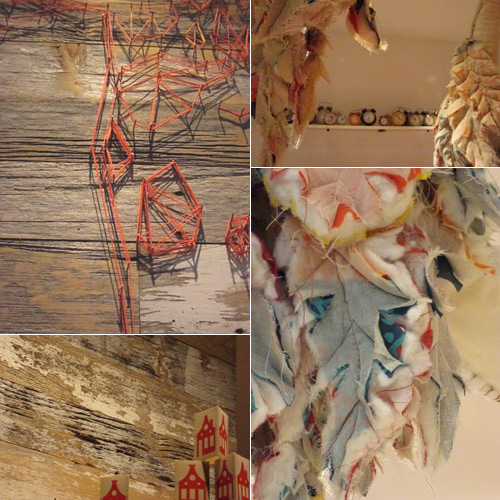 While I recognised much of the clothing and homewares range from the website, I was overwhelmed by the number and scale of unique art installations decorating the store – most are from local British artists, and I was thrilled to discover they were all for sale as well! From beautiful handmade ceramic vessels to "knitted" pots and antique, reclaimed quilts refashioned into beautiful works of art, every corner was simply bursting with something surprising and handmade. It's a distinctive philosophy of the store – to marry unique pieces from local and international artists, with vintage and antique items collected from all over the world to create a fabulous environment to compliment the apparel and homewares collections. Each store is unique and evolving all the time – the centrepiece of the Regent Street store is the amazing living wall – covering one entire wall of the shop, a total of 200m2, the patchwork of living plants is a stunning installation, and is even fed through a sustainable irrigation system which uses rainwater collected from the roof! It formed a fabulous background for the mouth-watering array of tea cakes and sandwiches on offer for this quintessentially English "afternoon tea" event, and I can assure you each and every one tasted as delicious as their appearance promised. And yes, I did try them all.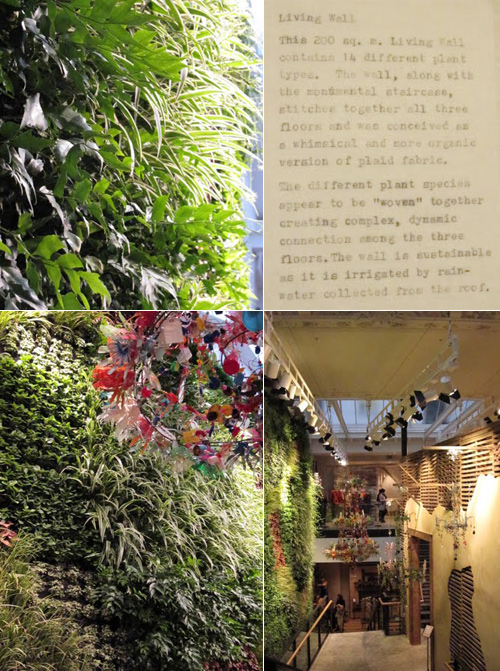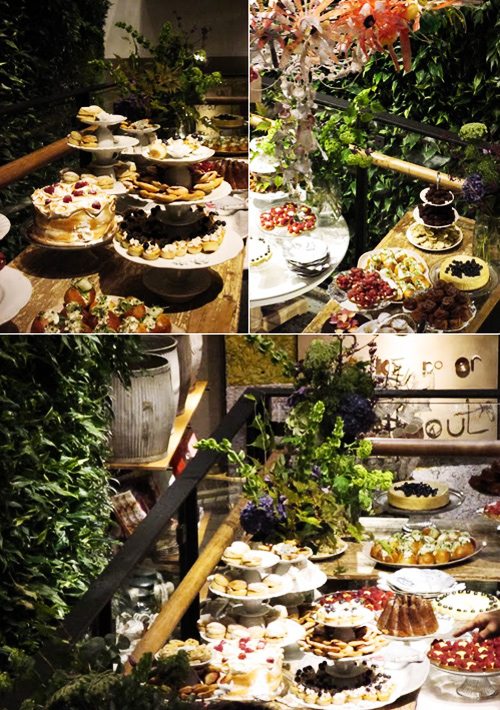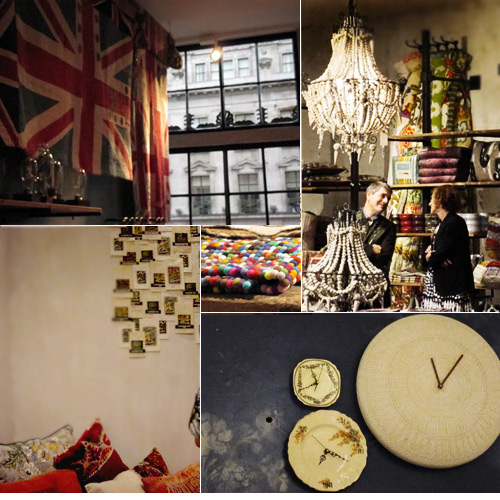 The event was a wonderful opportunity to see the store in its full glory, accompanied by champagne and yummy cake, and all-in-all I had a great time. I managed to walk away without too large a dent in my wallet (no discounts unfortunately!) and with some great images which I hope capture some of the atmosphere of this unique store. I even met one of my favourite fellow bloggers, the wonderful Susannah from Ink on My Fingers, and her sister Abby. The Anthropologie team have done a great job in bringing a unique independent boutique feeling to a retail chain – very different from the modern, bland and sterile-feeling establishments that populate the rest of Regent Street – the wonderful dyed teabag installations in the windows are an indication of what awaits you inside. Its definitely a fun shopping experience that is worth a trip if you're in the area.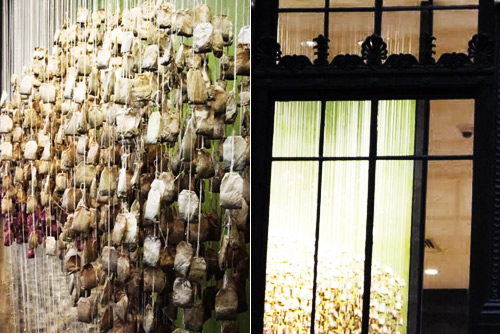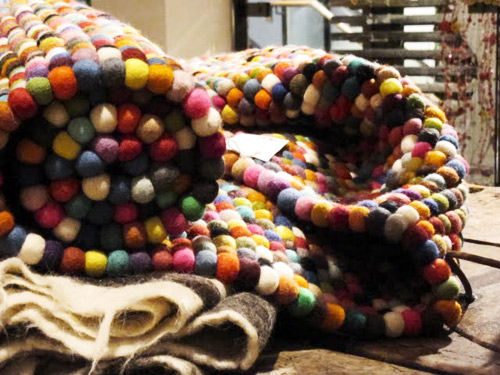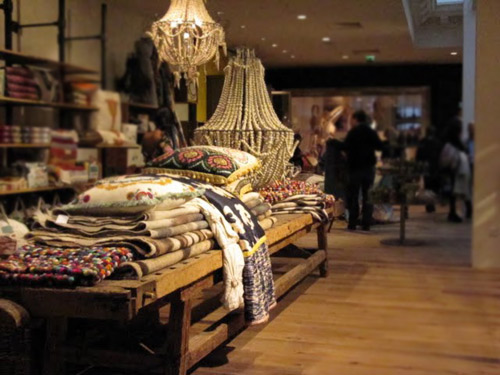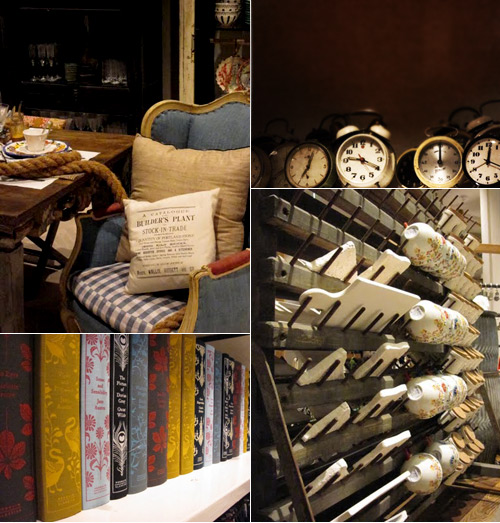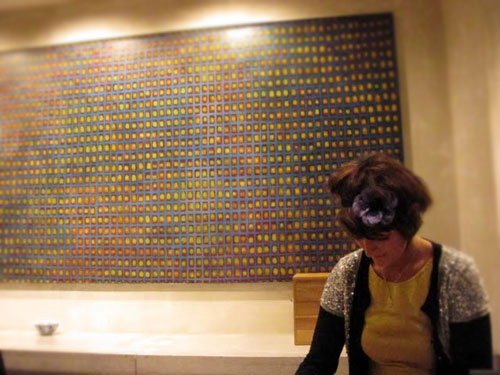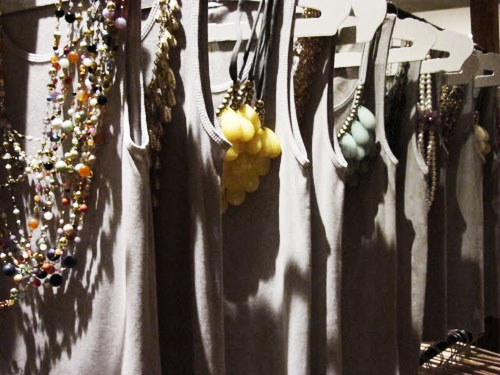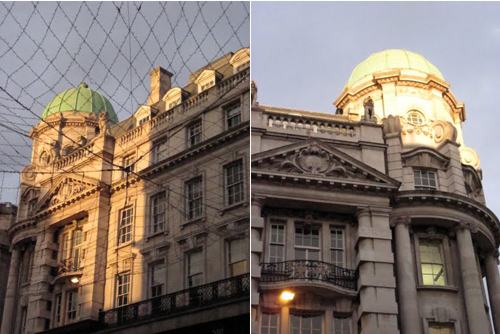 all text and photographs by zoë yule