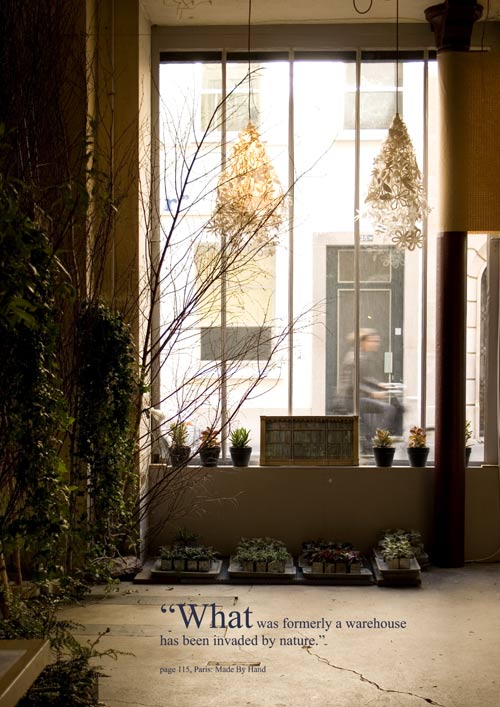 …hanging in the window at whsmith in paris.
Am I allowed to have favourite photos from my own book? If I can, this would be one of them. I think really its the space that makes the image, and I just happened to be there to take the photo.
And that person on their bike just happened to ride past looking fabulously french. I remember seeing them coming and snap snap snapping to ensure I got them in the shot.
It's Saturday. I don't usually post on a Saturday but sometimes I like to. This week went so fast – my head is still a few days behind.
Have you been clicking around the (blog)house this week? There is actually all sorts of things happening. My guest has posted another wonderful travel adventure, check it out right here. And if you go and take a wander to the (blog)library you will see I paid a visit in there too this week, click here to read my post. Yvette, our (blog)house kitchen guest is away right now in sunny France, but she will be back soon to post another delicious recipe. Oooh, I do hope it's inspired by her holiday destination.
Have a lovely weekend everyone. I plan to relax as much as possible, I hope you can do so too.
xx