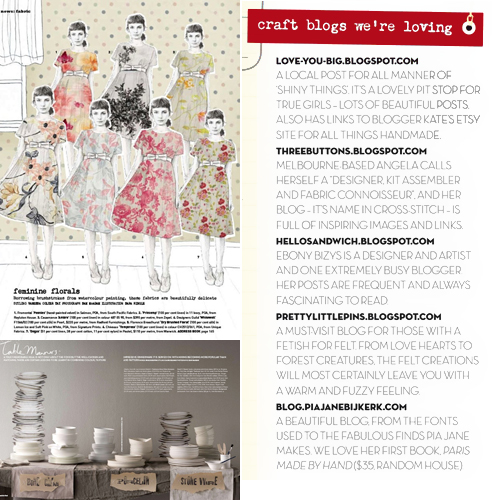 Left: some gorgeous new page spreads from the latest issue of inside out, out now Right: a list of fab blogs mentioned in the latest issue…
While reading Ebony's fab blog hello sandwich the other day, I was delighted to discover her post about Inside Out magazine mentioning a bunch of terrific blogs in their latest issue, and one of them was mine! I think this may be my very first magazine mention for my little (blog)house here. That's special.
It was a great surprise to end my busy week, thank you Inside Out.  Also, I can't wait to see their magazine redesign, apparently there are all sort of handmade touches added, and new fonts, and oh, it sounds marvellous…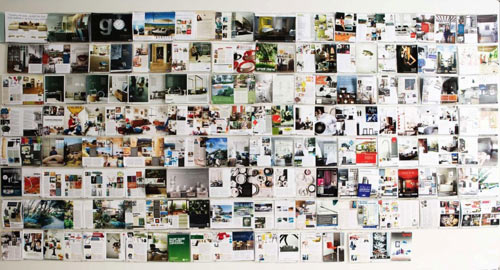 If you have never been into the offices of a magazine, above is a pic of what you would see  – a wall of page spreads from the upcoming issue that the magazine team are working on. It's one of my favourite sights – seeing the whole magazine on the wall like a work of art. This one above is from Inside Out, showing their page layout for the current issue. Cool non? Check out the Creative Director's post about the magazine redesign here.