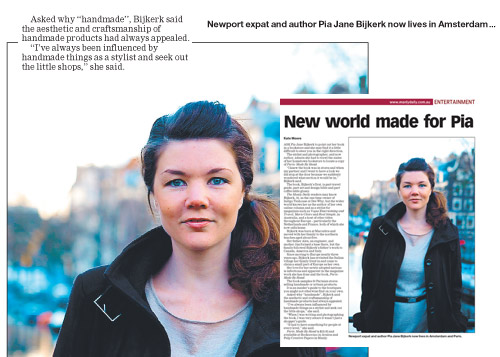 What a surprise to be featured in my local Sydney paper! Its with much thanks to journalist Kate Moore, who some of us may know better here in the (blog)house as the delightful ms. katiecrackernuts. Kate interviewed me a month or so ago. Thank you Kate, and thank you Manly Daily.
The photograph you might already know, is by the ever-fabulous, David Finato – I love the wonky Dutch buildings behind me on the canal!
xx
PS if you are a northern beaches local, and you still have your friday, July 3 paper, it's on page 20 in the 'alive' entertainment section. Click here for the online version and flick to page 20.