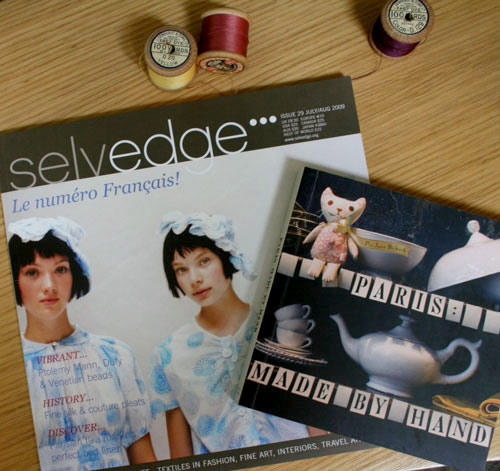 I was going to wait until tomorrow to show + tell you this one but I can't wait. Beautiful Sarah (that's what I have nicknamed her), who I mentioned in my last post, also sent me these pics which she took to show me that not only has BBC Homes & Antiques featured Paris: Made By Hand in this month's issue, but also Selvedge! Wowsers!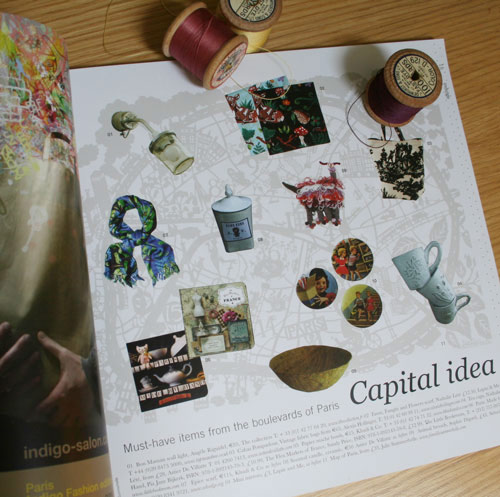 I couldn't wait to show you because I know how lots of you like Selvedge and also, i love Sarah's fabulous styling of my book with the magazine, and wooden spools – perfect!
I'm also very excited about this page in the magazine because one of my favourite artisans from my book has also been featured – Alexia Hollinger. Can you see her bag there on the top right of the page? And wouldn't you know it, I bought that exact bag on my last weekend trip to Paris. As soon as I walked into Alexia's atelier boutique that bag, I swear, jumped right out and into my arms. I have been meaning to take some photos of it to show you. If you've read my book already, then you know about the other Alexia Hollinger bag I have.
Thank you again Beautiful Sarah, and thank you Selvedge.
xx
All this attention could go to a girl's head, you know.