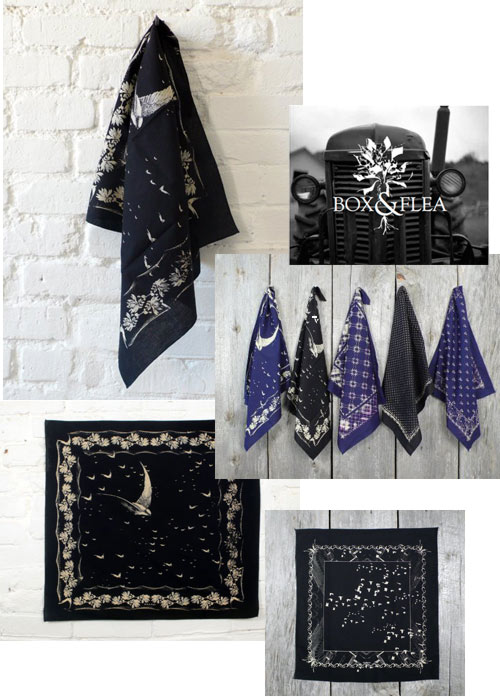 I've been dying to share this with you for weeks now. Box & Flea is a new design project created by architect Jeremy Barbour of Tacklebox (who is currently working on the new shop for Saipua in Red Hook, NYC which I will showcase here in the (blog)house very very soon!), and Andrew Woodrum of Fleaheart. I recently met Jeremy and his wife An – whose stunning memory of spaces paintings you may recall I wrote about here – in Amsterdam during their week long stay for An's first solo exhibition opening in Den Hague.
Jeremy brought along a few of the bandanas from his new project to show me and I instantly fell in love with them. Each design is stunning and I love that they are masculine (perfect gift for guys) and utterly sophisticated.
I have heaps more to share with you about these fabulous new friends of mine (thank you for all the inspiration An and Jeremy!!) but for now I give you, box & flea. Check out the website, and also the box & flea blog.
xx