So what do I have up my sleeve for you this week? Well, I'm very excited to inform you that this week is all about a source of interior inspiration that we all cherish: magazines…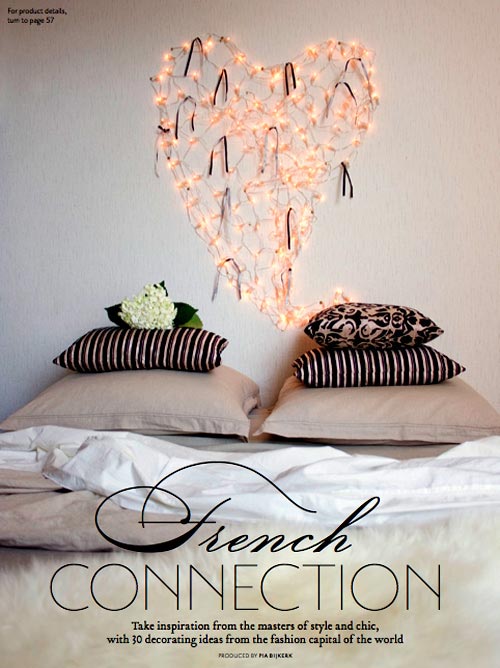 more of this story here
This week as part of my nesting series, I am going to reveal to you my absolute favourite interior magazines – these are the ones that I have read for years and adore from cover to cover. These are the ones that I keep stock piles of, scattered from one end of the globe to the other – my storage unit in Sydney is filled with not only props and furniture, but boxes of inspirational magazines, plus piles at my parent's home in Sydney, plus piles here in le petit bateau bought in Paris, the US, Canada, Amsterdam, and beyond.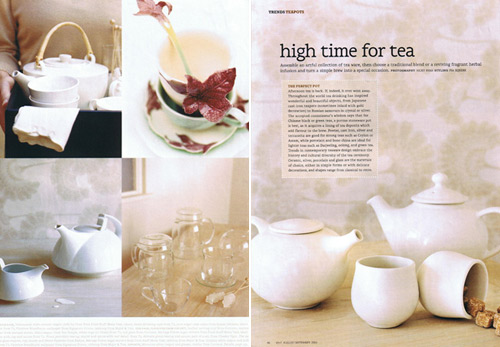 Magazines have played a huge part in my career as a stylist, and not just for when I have had the pleasure of working with them, but also as a continual source of inspiration, even before I became a stylist – I remember days sitting in my little boutique in Sydney, flipping through the pages of the latest issue of one of my fave magazines, sipping tea and being inspired with every turn of a page, ideas for shop displays and new products bouncing off the glossy paper surface. Having an eye for detail, I learnt early that there was so much information accompanying the luscious photos in the tiny by lines and gutter text (the text that runs up the gutter of some pages – usually revealing the merchandiser of the shoot, the photographer, or the stockists of products), and the stockist pages at the end of each issue. For those of us with a keen interest in beautiful products and creators, these tiny pieces of text are invaluable.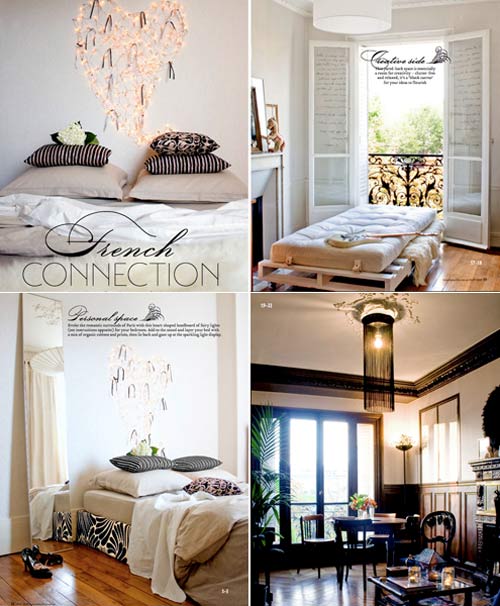 So, this week I will feature a favourite past story (or two) from each interior magazine that I love, and tell you why I love it. Be prepared for a serious dose of interior inspiration!!
Yay!! This is going to be so much fun. Vive les magazines!
…………………………………..
all images from my styling portfolio, features in Home Beautiful and Vogue Entertaining + Travel.