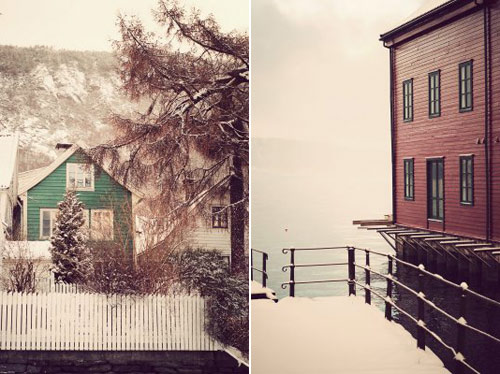 …how gorgeous are these photos that reader Benedicte took the other day in her home town of Bergen in Norway? Be still my beating heart.
Benedicte dear, you make me want to jump on a ferry to your beautiful land right now.
All this snow reminds me of my childhood winters growing up in Quebec. I used to taboggan down the backyard rock garden, skate on my local lac, cross country ski in my local park and make a snowman everyday. Walking to the bus stop to go to school was not the best part of the day. But it was a hardship worth enduring.
Is it snowing anywhere else that I should know about?