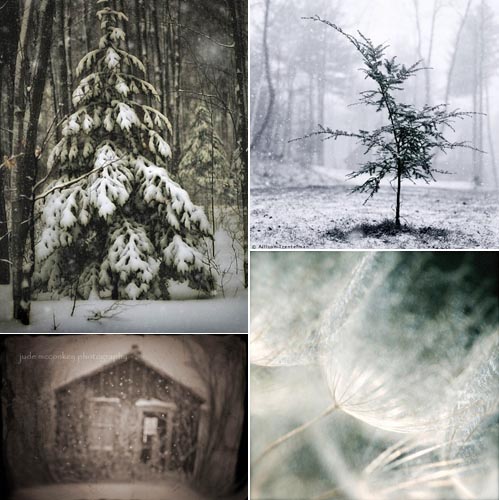 How was your weekend? I hope it was lovely. Here a few photographic delights that I'm loving for this holiday season…
Clockwise from top left:
1. I first mentioned Jude McConkey's photographs here. This one, called echo of the trees is of snow falling in a forest in Kincheloe, Michigan. Isn't is just magic. 8 x 12 $30.
2. Little Tree greeting card by nature mandalas. midcoast maine. $4.
3. travel lightly greeting card set of 4, from g(ART)en fine art photography. $12.
4. Another of Jude's images, this one is part of her life in a snowglobe series. $30. check out the rest of jude's work here.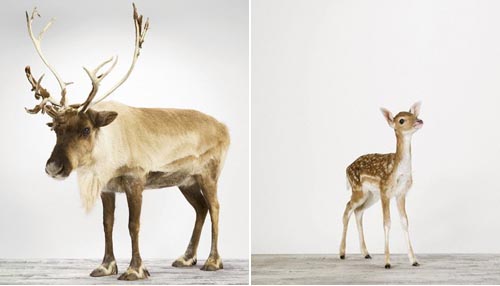 And these guys above have been a hit ever since they landed on the etsy boutique shelves of photographer Sharon Montrose just over a month ago. There are cocatoos, kangaroos, reindeer, owls, lemars, otters… the list goes on. These gorgeous creatures are part of a small Californian zoo. 7 x 8, $25.
…………………………………………..
Next up: the last enhance the everyday holiday guide is on it's way! Just in time for you to start wrapping your gifts…