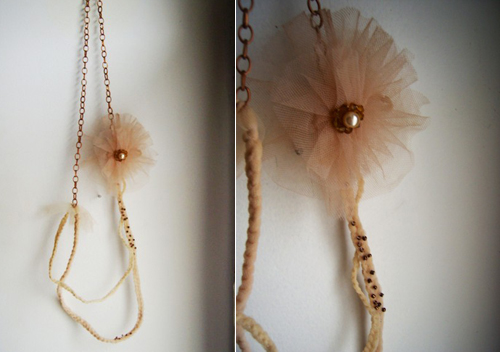 Since we didn't have an etsy favourite last week, I'm doubling up with my favourites to share with you this week! Starting with an etsy boutique-warming for Sofia with her new shop called l'oiseau rare, filled with her handmade treasures like the gorgeous necklace above. And I already have my first Sofia creation! I will show you in the next post. While you are checking out her new store, stop by her first etsy store too, right here. Happy etsy-warming for your l'oiseau rare boutique-atelier Sofia!
……………………………..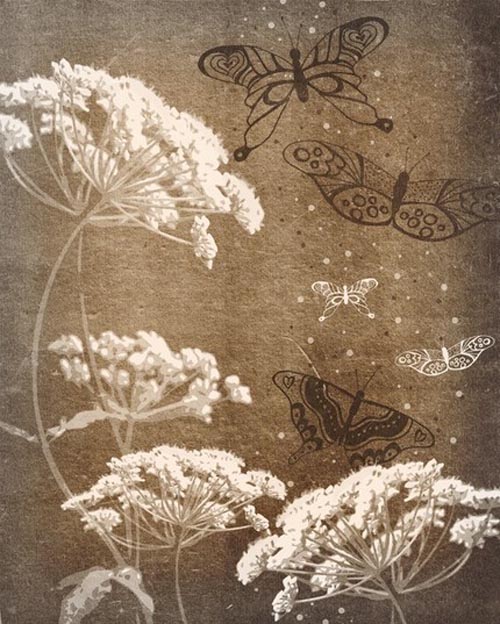 The butterflies are free from Vol25. So very pretty.
……………………………..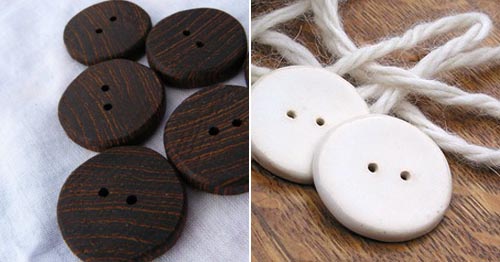 I love handmade buttons! I love using them on gifts, pillows, and dangling from ribbon. And I found these two etsy ateliers who make super cute wood and ceramic buttons. The wooden ones are made from wenge from the button shop and the white ceramic buttons are from mud puppy.
……………………………..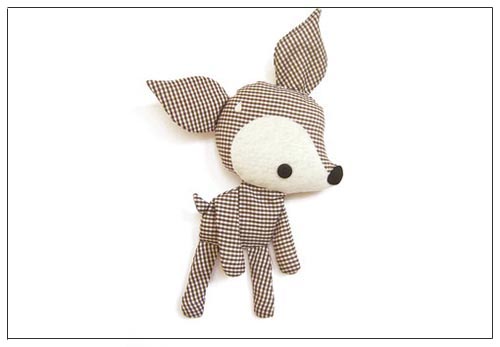 This guy's name is Joaquin. He is a brown fawn and he is made in Germany from etsy seller alberto's family. He comes in his own little handmade paper bag and I think he would make the perfect gift for a new bub. In fact, I have a few new bubs born here in Europe that I must send gifts to, so if you go to the shop in a moment and see Joaquin and his pals all gone, you know I am the culprit.
UPDATE: I just bought the store out. There is only one left. Sorry guys.
…………………………….

And last but not least, I think these earrings are a bit darling. They are from oh hello friend and they are only $6.50! While my ears would love me more for those darling danglies, my shoulders and neck would love me more for this mohair warmer, handknitted by French etsy seller tortilla girl.
…………………………….
Thanks for stopping by for this week's installment of…


I think next week I am going to start looking at Christmas decorations – I am rather picky when it comes to Christmas decorations and such (I'd rather an empty tree than a badly decorated one!), but I have started a rather lovely collection of etsy (and non etsy) favourites: handmade and über stylish Christmas treats for your home. The one thing I really have had trouble finding is Christmas stockings, so if anyone out there makes super stylish Christmas stockings, do let me know!
xx