Back in Amsterdam, I had a few Sydney-based blogs that I would love to peruse to get my Sydney-life fix. And it's perfect timing for me to share them with you, since you are all here with me for the next few weeks and you can get more of a feel for this fabulous city with the help of these awesome dudes…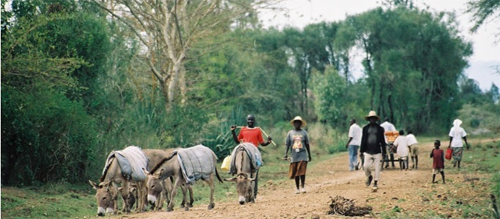 First of all, the above pic doesn't look like Sydney, does it? Well, it's not, I must confess, but I love that photo and it comes from the website of one of my all-time favourite bunch of architects whose organisation is called Bricks + Cartwheels. As architects they "seek to act as facilitators to empower and engage communities not normally served by good design." They believe in the potential for young designers to play a critical role in the improvement of peoples' lives and they work in various impoverished areas around the world to implement the design and construction of schools and community buildings. Right now they are working with the community of Katolo in Kenya building a secondary school for girls.
But beside them being a fabulous bunch of architects, they have a wonderful blog with lots of cool design stuff that is a must to have in your blogroll! And they tell you a bit about what they get up to – like discovering new restaurants in Sydney (and in turn convincing me I must go while here!). Please go and say hello, you will love it I just know it.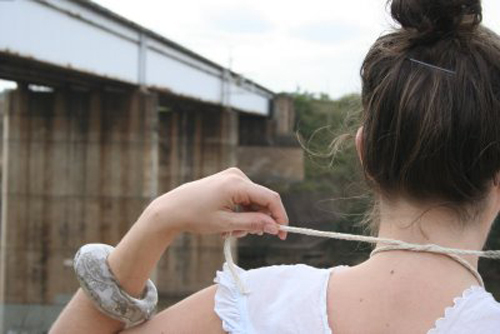 And just to prove how in the know the Bricks + Cartwheels team is, it was they who led my straight to the incredible work of this young Sydney lass…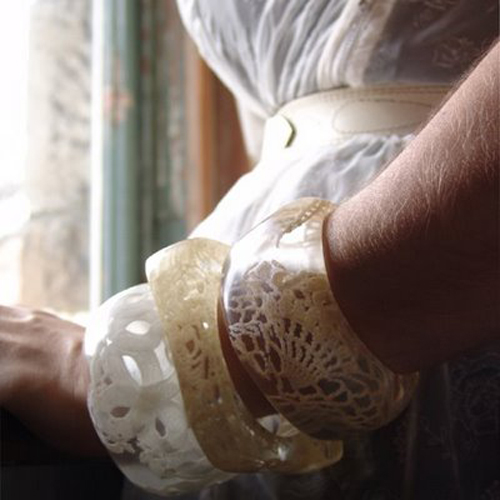 I'm talking of jewellery and textile design student, Felicity Gleeson. Not only is she very talented, she has an impeccable eye for style and cool things, and lucky for us she blogs about all of them! If you go now, you can check out the post about her talented sis too.
Next up is something that many of us already know about, but I just can't help but add to the applause for this Sydney-based magazine…

Dumbo Feather, pass it on rocks. A copy of Issue 14 appeared in my little cubby hole at the House of Orange a few months back, with a note from Kate the editor. She had read that I was an Aussie ex-pat and thought I might like a little slice of home. Boy, was she right. I devoured that copy from front to back, back to front, and I'm sure I even read it sideways a couple of times. It's awesome. Dumbo Feather 's blog is also a must for your blogroll as they tell you what's coming in their next issues, and they even sell cool design items. Read about it here, or view a sample issue here, or better still, just subscribe.
Well, that's only a few of my favourites. No doubt I will share more with you soon, also don't miss out on Anne's Regional Round Up of Sydney on Design*Sponge coming next week!
…………………………………..
Oh and one more thing, my pal and favourite blogger Joslyn at Simply Lovely posted a list of my 10 favourite things/things I can't live without last week. Thanks for including me Jos! Although I can't help but notice my list looks a little different to the rest, perhaps I got a bit carried away?! Hmm, it's not the first time the pipelette in me strikes, oops.
xx